A+E buying into Vice Media
US-based A+E Networks is close to finalizing a $250-million deal for a 10% stake of the youth-focused media co.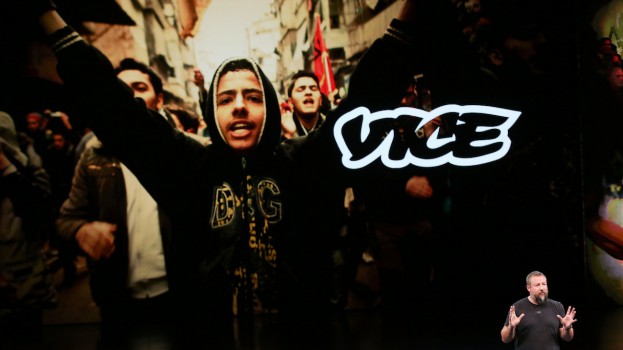 US company A+E Networks is close to finalizing a US$250-million deal to buy 10% of Vice Media, a Vice spokesperson has confirmed.
The deal, negotiated by A+E Networks president Nancy Dubuc, will see Vice produce digital and cable programming for the US cable giant, and values Vice at $2.5 billion.
Talking to London's Financial Times, which first reported the news, Vice CEO Shane Smith said that the acquisition is "a great deal for us." He told the newspaper: "It means we can preserve our independence and it gives us a war chest for another three years of dramatic growth."
On Friday morning the New York Times reported that Time Warner ended its negotiations with the youth-focused media company because they were unable to reach an agreement on the valuation. According to the report, that deal was for a majority stake in Vice and would have given Smith and his programming team control of TV network HLN.
Vice has multiple online video channels and networks, including Vice Sports, Vice News, and Munchies, all three of which were unveiled this year.
The deal also comes almost exactly a year after 21st Century Fox paid $70 million for a 5% stake in Vice, in a transaction which, at the time, valued Vice at around $1.4 billion.
From realscreen