Canada the Petri dish: blog
Cossette Media president David Jowett challenges the Canadian market to become the top global exporter of media tech solutions.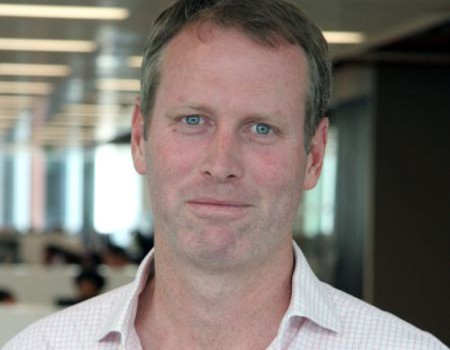 A few years ago, Tony Chapman, formerly of Capital C, asked of Canada, "Why can't we be a petri dish to the world? Leverage our multicultural society, our access to most of the head offices in the world, our shared border with the US, and be a test market for new management models, new product innovations, perfecting them so that these multinationals can then fast-track them around the world?"
He recently re-raised the same sentiment, adding, "The market is as complex and competitive as any, yet the cost and risks to experiment are arguably less. All that is holding us back are our legacy beliefs."
It is 18 months since I got here from the UK, and I have to say I agree with him, especially when I look through my media and advertising lens. Not only does Canada have the incredible conditions outlined above, but beyond that, it feels like Canada is the "right" size, and in advertising and media terms it has the ability to test and control across regions. A truly multi-media test in Ontario can be run with virtually no overspill into other provinces, allowing us to read results more cleanly than in many markets around the world. Lastly, I think Canada sits at a cultural and economic inflection point somewhere between Europe and the US. What better place to test product of any kind for expansion into either geography?
So if the conditions are so great, why does deep and breakthrough innovation not happen more systematically? Why do we not have a long history of Ford, Apple, Twitter, Google, Amazon and Netflix. Why does so little content that originates in Canada spread beyond our border? Why do we not lead the world in media innovation?
Is it legacy beliefs as Chapman suggest? Is it the sheer scale of the country? You are all better placed than a recently embedded Brit to take an insightful view on that.
Having said that, what I do passionately believe is that structural innovation is starting to happen in the Canadian media and technology scene.
There is a vibrant tech scene in Montreal, with such players as AdGear, Mirego, Nexalogy and Seevibes, all of which are supercharged by McGill. Meanwhile Ontario has the MaRS Innovation unit and the Communitech Hub in Kitchener which fuels tech startups like Performance Content Group and Brainsights.
At Cossette we introduced our Lab that is designed to help incubate the growth of tech-related startups. Culturally we also encourage risk taking, we embrace the "fail fast and reapply" philosophy that many organizations cannot.
Why do we do it? To be the best partners for our clients in navigating this extraordinary landscape. Because one thing is certain, whatever steps we take, the consumer is embracing the technology revolution the fastest.
So let's go on a ride, not a reckless one, just a speedy one, to become the number one exporters of media technology solutions in the world.
David Jowett is president of Vision7 Media