Bell Media plans SVOD service to rival Shomi, Netflix Canada
The media giant unveiled an HBO rights deal Thursday that included SVOD rights, but no platform on which to exploit them. It's coming.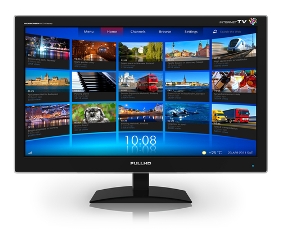 Bell Media on Thursday unveiled an exclusive HBO rights deal that included SVOD rights for the US premium broadcaster's off-air programming library.
But the media giant slyly didn't say where those SVOD rights would be deployed.
MiC sister publication Playback Daily has learned that Bell Media plans to launch a Canadian SVOD service, possibly in early 2015, to rival Netflix Canada and Shomi, the upcoming video portal from rivals Rogers Media and Shaw Media.
"We have these SVOD rights, but we don't have a platform. We're about to enter the space," said one Bell Media exec privately.
Bell Media locked up over 850 hours of past scripted HBO programming, as well as hundreds of hours of HBO movies, documentaries and stand-up and music specials as part of its giant rights deal unveiled Thursday.
The broadcaster also has top-rated Canadian and US series on CTV, its specialty channels and TMN and HBO Canada.
According to a source close to the deal, Bell Media declined an offer to join Shomi, investing instead in HBO's back-catalog and its own top-rated Canadian and US series in order to entice online subscribers to its own service.
From Playback Daily