Let's Talk TV: Digital
Ahead of Monday's hearings, broadcasters and digital players weigh in on whether OTT services like Netflix should be required to fund local content.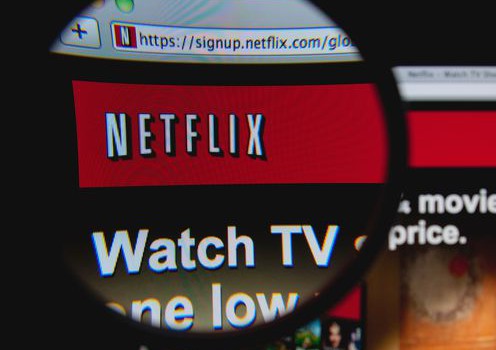 This fall the CRTC is set to hear talks from every side of the industry as it embarks on hearings associated with its Let's Talk TV initiative. From simultaneous substitution to pick-and-pay, and terms of trade to set-top box measurement, we'll be profiling different topics leading up to the hearings. This week a look at what the major players are proposing when it comes to regulation of digital content, and the challenges posed in the digital space.
The issue:
On Monday, Canadian telecom regulators are embarking on hearings associated with its Let's Talk TV initiative.
But if they want to improve access to funding of digital content through regulation, they'll have to go beyond deciding whether Netflix should fund local content.
"We need to be able to motivate our young talent to be liberated, creatively, so they can come up with some ingenious stuff that's going to sell, rather than having to earn a living by going to the traditional models only," says Charles Falzon, chair of Ryerson University's Radio and Television Arts Program.
But what does a modern development fund look like, and where will it come from?
"I can tell you it shouldn't be traditional funding models that happen to have a digital component," Falzon says. "It should be support of great creativity that is not confined to some antiquated points system."
Financing obligations, such as contributing 5% of revenues to program development funds, protect the Canadian film and TV production industry and promote local arts and culture. Broadcasters feel some of the rules need to be updated in order to keep up with a shifting media landscape, such as a slump in TV advertising, international competition in the form of ultra-high-budget series, and the growing number of people watching TV online.
As seen in the submissions from the major Canadian broadcasters, the push to have foreign OTT services be subject to the same obligations local BDUs have is one idea that's received the most attention, but observers say there are several problems with this: the plausibility of policing foreign companies on the internet; defining which type of VOD services should be subject; and ensuring that foreign companies are not being treated unfairly.
The players:
Bell Media: Bell is intimidated by Netflix's ability to "dramatically outbid" broadcasters for Canadian rights to popular programming. The SVOD service is buying up international rights to programming — such as a recent deal for Gotham — and can easily demand North American-wide rights given its strong subscriber base (between 35% and 45% of English-speaking households in Canada are members, Bell claims). As a result, Bell proposes Netflix contribute 5% of its Canadian revenues to big-budget programming.
CBC: The pubcaster's position on how much unregulated OTT services should contribute is the same as Bell's — 5% of revenues — but it thinks the CRTC should add a revenue threshold, so that only those making more than $25 million, for example, have to contribute to the CMF for the production of Canadian programming. "These services benefit from other aspects of the Canadian regulatory regime – such as the…protection provided by net neutrality – and they should not expect to enjoy these benefits without taking on the obligations borne by regulated services."
Rogers and Shaw: As partners in a recently launched OTT service Shomi, these two are unsurprisingly against regulation of any sort. Rogers says there's no financial incentive to invest in digital content. "While more and more audiences are migrating to digital platforms, advertising revenues are not at a level that can offset the production costs for this content," Rogers states in its submission.
Netflix and Google: The US-based digital companies say implementing funding quotas would inhibit innovation and diversity, lead to higher subscription prices that consumers don't want to pay for, and most importantly, that it's not yet needed in a market where local content is doing just fine.
Potential outcomes:
Ryerson's Falzon says the market will ultimately drive good content — and that while funding of digital content should be encouraged, he doesn't think we live in a world where we can regulate how and which online businesses pay up.
"There are services popping up around the world all the time and I think the notion that we can contain, police and monitor all of them is perhaps unachievable," he says.
With so many international streaming service startups that consumers are adopting — and all with greatly different business models and content acquisition and delivery strategies — it's not very likely a sweeping regulation should lump them all together and make them abide by the same rules.
Google and Netflix may be arguing the same side at the hearings, but non-curated, non-subscription YouTube is "quite a different animal," says Andra Sheffer, executive director at the Bell Fund and the Independent Production Fund.
"I personally don't see YouTube in the same category and I don't understand why people think it's in the same category."
If CRTC rules that online content delivery services should be regulated, they'll have to have a whole other hearing to define what is eligible and what isn't, she adds. Still, as audiences continue to stream online and more revenues are generated from traditional broadcasters' online activities, some form of regulation will be necessary, Sheffer says.
"If our objective is in fact to ensure we have diversity of content and we have it on all platforms, then we're going to have to regulate and we might as well start regulating sooner rather than later, before the industry isn't an industry anymore."
But Sheffer also believes in an incentive-based approach, such as allowing digital content to qualify for federal tax credits, and having broadcasters' expenditure on web series count towards their Canadian programming expenditures.
"Let's really look to the future and say, 'OK what can we do to encourage more digital content?' and those are a couple of areas they could do it in."
Should Netflix be mandated to start contributing a portion of their revenues to the Canada Media Fund (CMF), the company should have access to all the perks broadcasters get, she says.
"If Netflix contributes 5% to the industry then they will also have an envelope with the CMF, their programming would be eligible for all our funds, they would be eligible for tax credits…and why shouldn't they be? If you're going to give them obligations you also have to give them benefits."
Image courtesy of Shutterstock