Terse exchange between CRTC, Google sets stage for TV hearing
The CRTC's Let's Talk TV hearing opened with Google voicing its opposition to online regulation.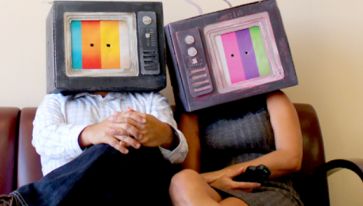 It was a combative start to the CRTC's Let's Talk TV regulatory hearing.
In the first day of presentations, the head of Canada's federal telecommunications regulatory body seemed surprised that a company like Google could not — or would not — present in detail how much video content is uploaded and consumed on YouTube in this market.
What followed was a testy exchange between CRTC chairman Jean-Pierre Blais and Google Canada's public policy and government relations counsel as the hearing, which examines the state of Canada's broadcast system, kicked off.
The day was dominated by discussions on the impact OTT services are having on traditional broadcasters with respect to audience acquisition and advertising profits.
Blais, who grilled most of the representatives from 10 organizations that presented on Monday, seemed frustrated by the lack of detail presenters such as Google had on how much in revenue is being diverted from Canadian media companies by foreign digital services like Netflix and Google, and what can be done about it.
Google Canada public policy and government relations counsel Jason Kee spoke about the positive impact YouTube has had on Canadian content creators, allowing them to distribute their videos to an international market while pocketing advertising revenues. He said extending traditional broadcast regulations to the new media space would be "deeply unpopular" with Canadians and detrimental to innovation in online content.
CRTC's Blais, however, asked Kee to move away from his "talking points" and requested the exec speak more to how much content on the platform is of Canadian origin and how much revenue at Google comes from Canada. Kee responded that identifying content as "Canadian" is a complex matter because while the company knows how much content is uploaded from Canada, Google feels there is other criteria to consider on what makes content Canadian (e.g. literature, film, cultural identity). He also said the company would have to get back to Blais on questions regarding revenues, saying he did not know if that was information the company could divulge, even in confidence.
Blais fired back: "You're very much the antithesis of your open platform."
It wasn't the only time the CRTC chair pushed for straight talk from the day's presenters.
In its presentation, the Ontario government argued for a separate hearing to address the regulation of OTT services such as Netflix. Kevin Finnerty, assistant deputy minister at the province's Ministry of Tourism, Culture and Sport, stated that an even playing field should be established between new media broadcasters and BDUs.
"Cancon financial obligations for over-the-top providers should be addressed as soon as possible in a separate proceeding," Finnerty stated.
The ministry expressed concern about potential job loss and loss of financing for Canadian content if steps aren't taken to address challenges facing the film and TV production industry. Last year Canadian content accounted for half of Ontario's total film and TV production volume, generating close to $1.2 billion.
In response to Finnerty, Blais responded bluntly:
"You're inviting the CRTC to regulate Google, YouTube and Netflix, aren't you?" Blais prompted, asking Finnerty if he was prepared to face the headlines in making such a statement.
"What we recommend is that new media broadcasting activities be regulated," Finnerty said.
Here is a word cloud made from most used words in first day of #CRTC hearing into future of television. pic.twitter.com/94zo6fVULa

— Steve Ladurantaye (@sladurantaye) September 8, 2014
The Ontario government was not the only presenter to go head to head with Google on the issue of OTT service regulation, challenging some of the research the former included in its submission to the CRTC which suggested current regulatory frameworks are not generating the best results.
"Audience share for Canadian drama series in primetime has gone up, not down, as stated in the Lemay-Yates report," said Valerie Creighton, president and CEO of the CMF. The funding body is concerned that decreasing DTH and cable subscription rates will result in a loss of contributions to the $365 million in production funds it hands out each year, which are derived in part from a 5% draw from overall broadcaster revenues.
What works in the OTT universe often was born in the traditional broadcast system, she argued.
"It's great news that Netflix is financing a revival of Trailer Park Boys. But this Canadian series was nurtured by a combination of support from the Nova Scotia Film Development Corporation, Nova Scotia and Federal tax credits, Showcase Television, and the CMF – over 7 years. It became a hit series – but would this have occurred without Canada's funding and regulatory system?" said Sandra Collins VP, operations and CFO.
The CRTC hearing continues today through to Sept. 19.
Feature image courtesy of the CRTC
From Stream Daily