Give indies a fair fight, Blue Ant urges CRTC
Raja Khanna, CEO of TV and digital at the company told the regulator seven of its eight channels would likely fold under pick-and-pay.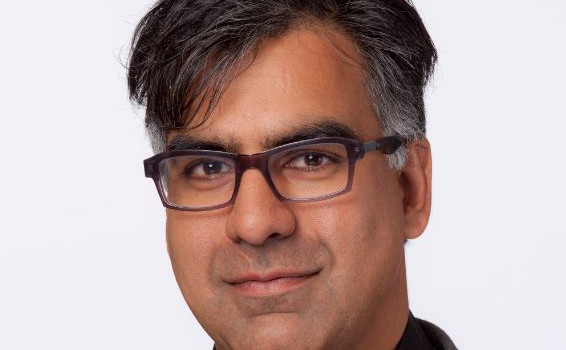 Playing David to Canada's vertically integrated Goliaths, Toronto-based Blue Ant Media arrived at the CRTC's Let's Talk TV hearing Wednesday afternoon armed with a list of proposals it says will allow it and other indies a fair shot in the fight for viewers.
Raja Khanna, CEO of television and digital at Blue Ant Media, described the commission's working list of proposed changes to rules regulating pick-and-pay, channel linkage ratios, affiliate deals and the lack of regulation for extra fees as a "perfect storm" that will disproportionately impact independent companies.
In its opening remarks, Khanna described Blue Ant's counter-proposals that he said will create clearer regulation in regards to how the major Canadian BDUs offer independent channels in order to make competition more fair:
Under a pick-and-pay system, BDUs will be required to keep independent channels at their current penetration rates for the remainder of their licence terms.

Expanding on the CRTC's proposal to add more to the code regulating vertically-integrated carriers, such as prohibitions ensuring fair negotiations with programmers and not allowing BDUs to charge uplink and satellite equalization fees as users subscribe to additional channels, as these have a larger impact on a independent company's bottom line.

While the CRTC proposes that "f

or every two related services that it distributes, a vertically integrated BDU would have to distribute at least one non-VI service in the same language (2:1 linkage)"; Blue Ant proposes the regulator maintain the current 1:1 ratio. 
During questions, Khanna emphasized that Blue Ant's proposals are not meant to advance its business, but to ensure it is given a fair chance to fight for viewers.
"Our proposition does not guarantee us revenue or subscriber numbers, just penetration," Khanna said. "If the overall size of the pie declines, so will our slice. This ensures that our decline is not disproportionate."
Blue Ant's presentation focused heavily on the CRTC's proposed pick-and-pay strategy. Khanna said that his company supports giving Canadians more choice, but that independent channels such as Blue Ant's are at an unfair disadvantage against the medicos owned by BDUs.
"Imagine Rogers, Bell, Shaw, Videotron and us on a sinking hot air balloon," he offered as an analogy. "In an absence of rules, the four of them would look at each other and then at Blue Ant before tossing us over the side. We're asking you to tether us to that balloon and we'll go down together and help steer it, because if we're tossed, we will lose altitude way faster than the balloon does."
To support his point, Khanna referred to a point made in Bell's presentation before the commission just before Blue Ant's time.
"Bell mentioned a stat saying channels that do less than 3.0 AMA aren't going to survive," he said. "That's seven of the eight channels Blue Ant offers," he said. "That's the head of Bell Media saying we're no longer relevant. But we make a good business of those channels, we're happy with it and it's growing. They're willing to just toss that out."
In response to questions about whether the CRTC's proposals could give Blue Ant an opportunity to expand its business under less regulatory burden, Michael McMillan, Blue Ant Media's CEO, observed that the major companies dictate a channel's discoverability, which is required to reach a wider audience.
"Our problem is that we are only delivered to homes by a handful of BDUs that also own channels that occupy genres where they would be loathe to see us offer competition," he said. "We're not frightened of competition, just concerned that the conduit to our audience also owns the channels we compete against."