GroupM urges CRTC to keep sim sub
Stuart Garvie's Let's Talk TV presentation focused on the negative impact of removing the practice, and on the need for greater measurement and access to STB data from broadcasters.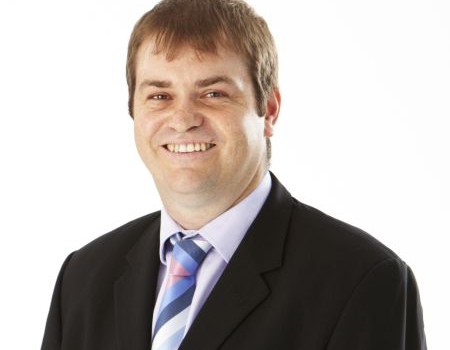 Stuart Garvie, CCO at GroupM Canada, started the third day of the CRTC's Let's Talk TV hearing with a dire warning to the regulator about the negative impact removing simultaneous substitution would have on the Canadian broadcast, media and advertising industries, with ripple effects into the sales teams of other companies.
Garvie said if Canadian broadcasters no longer have the revenue from simultaneous substitution then there would no longer be money available to purchase and air US content or sporting events, effectively putting Canadian companies at a disadvantage. The loss of revenue was estimated at $415 to $458 million according to a study commissioned by Bell Media, Rogers Media and Shaw Media (The study was conducted by Armstrong Consulting using 2012/13 data.) in its interventions prior to the Let's Talk TV hearing.
That reduction in content would mean a decreased number of impressions and a loss of revenue for advertisers, putting Canadian-based companies at a disadvantage across the board.
He added there would also be a reduction in media agency staff in Canada because of the decreased level of planning and buying on TV, which would also cause job losses in sales teams both inside and outside the TV industry.
When pressed by the CRTC panel on whether it is more of an inconvenience to plan and buy around US programming because of changes in schedules or longer than anticipated sporting events, Garvie said that was a "small but necessary evil," stressing that simultaneous substitution allows GroupM and Canadian agencies across the board to access larger TV audiences.
The CRTC panel asked several questions around the area of fragmentation, referencing ad revenue collapses in the 80s when additional channels were increased into the TV universe and whether Garvie is concerned with similar things happening now with the increasing popularity of digital. While stressing that viewership shifts aren't happening "as fast as everyone thinks," Garvie said GroupM is working with broadcasters on tests to monetize digital across the board. He cited current work being done with Shaw Media and Bell Media through an on-demand video test. He also said that shifts from traditional TV to on-demand and non-linear programming is "not happening as fast as everyone thinks."
When asked about measurement, Garvie said there is definitely a need for improvement in Canada, noting diaries and PPMs are not enough to effectively buy advertising against.
"We have as many as 10 million set-top boxes in Canada," he said. "I'm not sure why that information isn't unified and made public."
The CRTC's Let's Talk TV hearing continues today and runs to Sept. 19.