Rogers backs pick-pack cable packaging in CRTC hearings
The cable and mobile giant also opposed the end of simultaneous substitution. (Rogers Media president Keith Pelley pictured)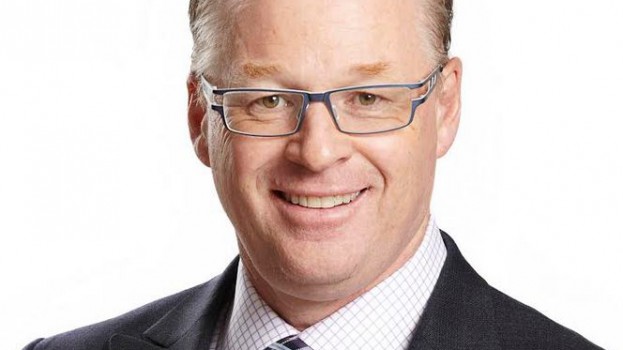 Rogers Communications on Thursday told the CRTC it supported pick-packs as part of cable unbundling, but strongly opposed any end to simultaneous substitution that threatened its conventional TV ad revenues.
Phil Lind, vice chairman and  EVP of regulatory, called for the introduction of a "smaller basic service and pick-packs," alongside pre-assembled packages.
Lind said gradual, rather than root-and-branch, change was required for the Canadian TV industry and viewers.
"Our approach would allow BDUs to offer customers more flexibility and choice while fostering the creation of compelling Canadian programming and protecting jobs in the cultural sector," he told the CRTC panel as the Let's Talk TV hearing continued.
Rogers urged the CRTC to allow the major US networks – ABC, CBS, NBC, Fox and PBS – to be part of any skinny basic package possibly to emerge from the current hearings.
The media giant then urged that any basic service not be price-capped.
"BDUs will not be able to recoup the costs of their networks, which will make it harder to innovate and improve the system," Rogers Media president Keith Pelley said, should a price-capped basic cable package be mandated.
During questioning, CRTC chair Jean-Pierre Blais told the Rogers execs that consumers did not see "perceived value" from their fixed programming and distribution costs, and instead valued the viewer experience they received.
That spurred an exchange between Blais and SVP of regulatory Ken Engelhart over how BDUs and broadcasters could recover fixed costs from past investments if cable unbundling was introduced.
"You build this big network, you build this big platform, you buy all this expensive programming content, that's sunk, and then you sell it to people on a very different basis, where they are buying an individual package or individual program or channel," Engelhart said.
To recover fixed costs, BDUs have gone with big basic and discretionary cable packages.
"As we move to the pick-and-pay world, that whole problem is brought acutely into focus: how do you ensure the BDU can recover those fixed costs, how does the program service make sure it can recover its fixed costs. It's difficult," he added.
Not pursuing the issue of fixed costs further, Blais instead segued to asking Rogers which of the two small basic service models on offer from the regulator it preferred, an all-Canadian, small basic package, or a larger basic package that was rate-capped.
Engelhart urged that both models be mandated for offer by BDUs, which had Blais responding "this isn't a pick-and-pay world. It's one or the other."
The Rogers exec said its preferred option is a modified all-Canadian skinny basic package that allowed the offer of 4+1, or the major US networks.
"Again, you're modifying the options," Blais insisted.
"If we had to choose between A and B, if you wouldn't put them both in the regulations and you wouldn't modify , I think we'd go for A," Engelhart finally said, opting for the all-Candian, skinny basic.
Rogers also supported pick-packs beyond the basic cable package, with BDUs offering a minimum 50% of discretionary services on a standalone basis.
The media giant also strongly opposed simultaneous substitution for threatening to "devastate the conventional TV sector in Canada."
Rogers also opposed barring simulcasting of live event programming, including live sporting events.
"Live event programming is 'PVR-proof,' which makes it more attractive to advertisers who are spending less and less on conventional television," Lind said.
"Removing simultaneous substitution for this type of programming would give advertisers another reason not to invest in conventional," he added.
From Playback Daily