Newad to quadruple size of digital network by 2016
The OOH company is bringing a $10 million investment to its digital network, expanding the total number of boards to 4,000.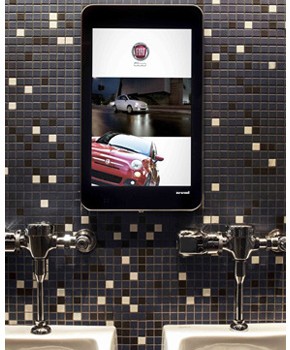 Newad has announced that it will double the size of its network of digital advertising boards by the end of the year before doubling it again by the end of 2016, bringing the total number of boards to 4,000.
The company, which currently has 1,000 digital screens across Canada, will bring its total to 2,000 by December, with another 2,000 coming before the end of 2016. At that time, Newad's investment in digital screens will total $10 million, Michael Reha, founder and CEO of Newad, said in a press release. Between digital and static boards, the company currently has 28,000 ad surfaces in Canada.
The new investment is cross-country, and the company could not say exactly how many of the new screens would be going up in each city, with the largest focus being in Edmonton and Calgary and additional screens in Toronto, Vancouver, Halifax and Montreal.
"The real focus will be in Alberta, since it's been the fastest growing market in the country lately," Brian Wyatt, executive VP of client relations and business development at Newad, tells MiC. "More advertisers are demanding to be featured in Alberta and we wanted to provide them an extensive network."
As part of a deal struck with restaurant operator Cara earlier this year, the first wave will focus on expanding its restroom offering in restobar locations like Kelsey's, Milestones and Montana's. Wyatt says that the company is exploring opportunities in stadiums, campuses and non-restroom restaurant locations for the second wave in 2016.
The new, 22-inch vertical digital boards are described by Wyatt as the "fourth generation" developed by Newad. In addition to improving on existing video and audio capabilities, the boards offer interactive elements like direct connections to social media, Wi-Fi hotspots and Bluetooth, with the company exploring the possibility of including mobile beacons. The boards can also be updated in real-time, offering greater day segmenting possibilities, something Wyatt says is of particular interest to their current advertisers.
According to Newad's website, the company asks $105 per 15-second spot per week on the digital boards. At its current size, its digital network draws just over two million impressions each week nationally.
Spending on digital OOH is expected to drive growth in the sector going forward, having seen a double-digit growth rate so far this year that has been predicted to stay at an average of 11.6% over the next five years, according to OMAC and PwC's Global Entertainment and Media Outlook.