Kill digital media and rebuild: Warring
The CEO of Dentsu Aegis Network Canada on why the old model isn't working and how to change it before agencies become unnecessary.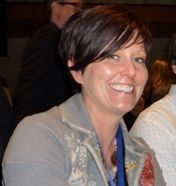 Rebuild media agencies before a lack of innovation makes them a middle man that is easily replaced by technology. That was the message from Annette Warring CEO, Dentsu Aegis Network at this morning's IAB Canada MIXX conference.
Warring, whose presentation was called "The End of Digital Media," said that the current digital media model is on life-support and needs to be torn down and rebuilt.
Where did agencies go wrong in building digital media departments? Warring said the industry has long focused too much on devices, putting work into boxes, from computers to tablets and smartphones, rather than creating work that flows across devices and enhances the consumer experience.
"It isn't about digital marketing anymore, it's about marketing to a digital world," she said.
She also said the industry has been focused on the wrong digital metrics for too long, noting that chatter around click-through rates being an ineffective measurement tool has gone on for over 10 years now, adding better viewability numbers should remove the old pieces from the conversation entirely.
Process is also paralyzing agencies and stopping them from creating the next-level work that is required for today's consumer, admitting that about 70% of her digital team's time is spent on paperwork.
Those reasons, along with siloed teams that aren't walking the talk of integration and clients increasingly taking business in-house, are why Warring is challenging the industry to rework the current digital media system and create something "bigger and stronger."
Where does the industry go next? Warring put a heavy emphasis on the need to use data to create personalized content for consumers that provide meaningful multi-platform experiences.
To get there, Warring said agencies need to focus on performance, deciding the KPIs that are most relevant and delivering against those.
She adds that teams need to work on making mobile more relevant and responsive to the consumer path-to-purchase.
Creative sequencing (a nut she says is still waiting to be cracked) is also necessary, pulling users through the purchase funnel by using sequenced creative across screens.
Making these changes will require a shift in agency structure, she says, noting that teams need to focus on influencing consumers rather than buying and planning on specific channels. Agencies should become more integrated and adaptive, from where people sit to the way financials are broken down. Those changes all ladder up to a system that can champion brands and talk to the modern consumer.
"We need to craft a system that allows for the creation of influence-based work, not device-based plans," she said.