Stingray Digital cries foul on CRTC's proposed skinny basic
Company head Eric Boyko told the regulator during Thursday's Let's Talk TV hearing that its Galaxy audio service could sink if the new proposed package goes through.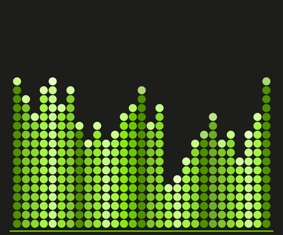 Music services provider Stingray Digital on Thursday told the CRTC that its Galaxy offering will be unable to swim in the Canadian TV market, and may likely sink, if it's left out of any mandated basic cable package to emerge from its Let's Talk TV hearing.
"It would be sad indeed if Galaxy…became a collateral victim of this new regulatory framework," Stingray president and CEO Eric Boyko told the CRTC panel.
Galaxy doesn't have mandatory carriage now, but the digital audio and music service is available to Canadian cable and satellite TV subscribers on a free, on-demand basis via carriage deals negotiated with major carriers.
As with other Canadian specialty services, the Galaxy business model hinges on wide distribution, Stingray told the CRTC.
As an independent supplier of audio content, unaffiliated with a major carrier, Galaxy needs to be packaged with TV channels as part of a basic cable service to continue in business.
So Stingray asked the CRTC for a directive to compel carriers to continue offering the Galaxy service for the duration of current carriage agreements, mostly to run to 2022, if it is left out of any so-called skinny basic cable package.
That scenario is likely as the major carriers during the current Let's Talk TV hearing have gotten behind a smaller basic cable package with only Canadian services, rather than a larger basic cable package being considered by the CRTC that would be price-capped.
If carriers decided against carrying Galaxy, the audio service would not last long as an a la carte offering, Boyko told the CRTC commissioners.
He pointed to The Netherlands where the music and music video service was offered for $6 a month. After a six-month free preview period, less than 1% of previous subscribers kept the pay audio service.
Stingray would also be in hot water with its bankers as it has leveraged current carriage agreements to finance international acquisitions to amortize its fixed costs and grow overseas.
Boyko said debt holders would be impacted if the Galaxy service lost Canadian subscription revenue by being excluded from bundled cable and satellite TV packages as part of any CRTC introduction of a basic cable package.
From Playback Daily