Advertisers take a stand for sim sub at Let's Talk
Representatives from the ACA and CMDC said removing the policy would result in substantial revenue being diverted to other platforms.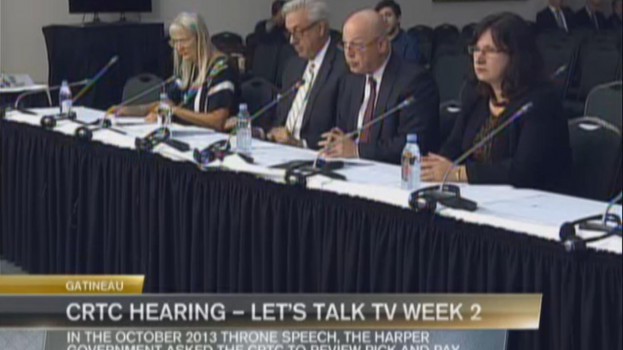 Members of the Association of Canadian Advertisers (ACA) and the Canadian Media Directors' Council (CMDC) encouraged the CRTC to maintain simultaneous substitution, the policy they said allows advertisers to "provide the financial underpinning" of the entire broadcast system, during their time at the Let's Talk TV hearing on Friday.
During her portion of the group's presentation, Anne Myers, president of MediaVest and board member of the CMDC, pointed out that US shows often represent most of the top 10 and 20 in Canada, and are therefore the most in-demand programs for advertisers.
"Though these shows may be American in origin, their audiences are 100% Canadian, the very kind of audiences that advertisers in Canada are seeking to reach," she said. "Removing this substantial amount of inventory from the marketplace will only create increased cost pressures for what little TV audiences that are left and force advertisers to consider transferring ad budgets to other media."
Though most of the presentation focused on how the proposed changes would impact costs and choice for consumers, Myers expressed some confusion as to why the commission was putting so much focus on Canadians' desire to see American commercials during the Super Bowl, especially when the spots are now also available online.
"[Simultaneous substitution] gives Canadian advertisers access to Canadian audiences," she said in response to a question about whether a transition phase out of simultaneous substitution would allow advertisers to adjust. "Any stoppage of that, even if it's phased out gradually, is going to remove Canadian audiences and our ability to use them and monetize them for broadcasters."
Ron Lund, president and CEO of the ACA, added that sporting events are among Canada's highest rated programs, so losing simultaneous substitution there would result in the hardest hit on ad revenue. When the commission asked why there wasn't the same attention being paid to Canadian-made Super Bowl ads, Janet Callaghan, executive director of CMDC, said that Canadian companies do not have the budgets to produce multi-million dollar spots that air at one event, adding that many prefer to use their sports budgets on the Stanley Cup playoffs, which have one of the country's largest audiences sustained over a longer period of time.
When commissioner Stephen Simpson asked if advertisers would be able to pursue ad buys in the US to reach Canadians in a system without simultaneous substitution, Myers said the price of inventory south of the border was too high to justify trying to reach Canadians that way.
Bob Reaume, VP of policy and research at the ACA, referred to numbers released last week by IAB, noting that with online video spending on the rise, there is a reduced ability to reach Canadians through television that could result in more revenue leaving the broadcasting system when there are digital alternatives.
The group also came out against pick-and-pay. During the presentation, Callaghan said it would send the broadcasting system back to the early days of cable when advertisers were hesitant to invest in smaller audiences and reduce the opportunity for sponsorships and branded content, leading either to consumers picking up the slack in their subscription fees or the failure of specialty channels. When commissioner Simpson suggested that the model could result in more efficient targeting by knowing what kind of consumer was ordering which specific channel, Callaghan said that ability already existed with specialty channels, many of which wouldn't survive in a pick-and-pay regime and represent 40% of total advertising revenue.