Zenith adjusts global forecast
The agency has slightly downgraded numbers in its latest report, with an emphasis on decreases in TV viewing and consumer magazine circulation in North America.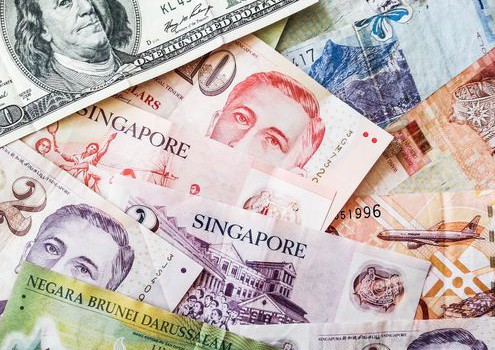 ZenithOptimedia has slightly downgraded its latest global forecast, dropping it by 0.1% to 5.3% from the last report in June.
The drop is due to the escalating tension between Russia and the West over the Ukraine crisis, which has disrupted trade and investments. Zenith's 2014 forecast is now down 0.2 points from its April report, bringing it back to the level of last December.
North America was the first area in the world to suffer the effects of the financial crisis and was also quick to recover, with ad spend being more robust than in Europe since 2010. Ad spend in North America grew by 3.5% in 2013, with predictions for 4.6% growth this year. That is expected to be followed by slightly more modest growth of 4.0% in 2015 and 4.1% in 2016, numbers that have dropped slightly from Zenith's previous reports from the year due to drops in network TV viewing and consumer magazine circulation for the region.
Zenith's forecast is more optimistic than the one GroupM issued in August, which said ad spend would grow by 4.5% globally in 2014.
The internet is still the fastest-growing platform, with forecasts suggesting it could grow by 16% per year from 2014 to 2016. Display is the fastest-growing sub-category for the platform with 21% annual growth forecast until 2016, thanks in part to the rise of social media advertising, which is growing at 30% a year. The category of display includes traditional display like banner ads, online video and social media. Online video is forecast to grow at a rate of 24% a year until 2016.
Mobile advertising (which includes all internet ads delivered to smartphones and tablets, and includes display, classified or search as well as in-app ads) is growing six times faster than desktop advertising according to the report. Zenith forecasts the platform will see ad spend growth of 51% a year between 2013 and 2016, driven by the rapid spread of devices and improved user experiences. Mobile is now the main global driver of ad spend growth, according to the report.
Television is still the dominant global ad platform, accounting for 40% of spend in 2013, nearly twice the 21% that desktop and mobile brought in combined. Globally, Zenith predicts that TV will grow by 4.8% in 2014, due to the benefits of the Olympics and World Cup. Despite that growth, global ad spend on TV is expected to fall back over the next few years as desktop and mobile grow much faster. Zenith predicts that the platform's share of the ad spend pie has peaked, and will fall to 38.3% in 2016.
Image courtesy of Shutterstock