Going hyperlocal with Global News 1
Shaw Media hopes a focus on local news programming and innovative technology can make its proposed Global News 1 channel a hit, says Troy Reeb, SVP news and station operations.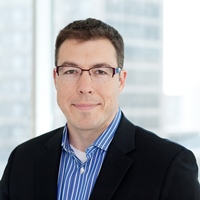 Shaw Media hopes it can win the all-news channel game by giving viewers local news around the clock.
"I think the big point of difference for us over the other specialty news channels that are out there is that this would put local service first," says Troy Reeb, SVP news and station operations at Shaw Media.
This August, Shaw Media formally submitted an application to the CRTC for a national Category C licence to launch an all-news specialty channel, Global News 1. Reeb noted that recent surveys from the CRTC and Friends of Canadian Broadcasting indicated local news programming is important to Canadians, and pointed to the success of Shaw's local BC all-news network as an indicator of what viewers are looking for. As local news programming on conventional television continues to face challenges, Global News 1 hopes to fill a hole in the market by providing viewers with extensive local news programming on a 24-hour news channel.
In its application for Global News 1, Shaw has proposed to multiplex signals so it can provide up to 28 individually-tailored local streams. While the streams would all feature national content, each stream would also have designated slots for local programming. The streams would also be capable of overriding national news content with local breaking news. For example, if a subway line is shut down in Toronto, a story on the shutdown could air only on the local Toronto stream.
"We think we have a really neat hybrid model of using technological innovation that will allow us to put local first while at the same time enjoying the economy of scale that comes from a national service," Reeb said.
If Global News 1 is given the go-ahead, Shaw also plans to add local newsrooms to eight communities where there is no local television news, or limited competition in the area. These communities include Fort McMurray and Red Deer, AB; Sault Ste. Marie, Niagara, Mississauga and Ottawa, ON; Quebec City, QC; and Charlottetown, PEI. However, these new newsrooms would not operate in the traditional sense, Reeb said. They would be small bureau operations, with reporters editing and filing their stories from the field.
"It's a real shift not only in the technology that you use, but in the work process required to make it happen," Reeb said.
Shaw Media is also proposing to open the channel to eight small-market, independent broadcasters who could add their own local news content to the service and retain all local advertising in their markets. These broadcasters are NTV in Newfoundland; CHEX in Peterborough, ON; CKWS in Kingston, ON; CKPR in Thunder Bay, ON; NEWCAP in Lloydminster, AB; and The Jim Pattison Broadcast Group television stations in Prince George B.C., Kamloops B.C. and Medicine Hat, AB.
Shaw Media hopes these partnerships will raise the profile of Global News 1 in smaller markets and increase its shot at generating a healthy subscription base. The company has also applied for the right to air local ads on Global News 1 in any market where it does sufficient local programming. The L-frame format of Global News 1 would also allow advertisers in these local markets to purchase more cost-effective ads, such as banner ads.
From Playback Daily