Go mobile to reach an attentive audience: IPG study
New research from IPG Media Lab shows users on mobile devices that are commuting or in a store are most likely to pay attention to online advertising.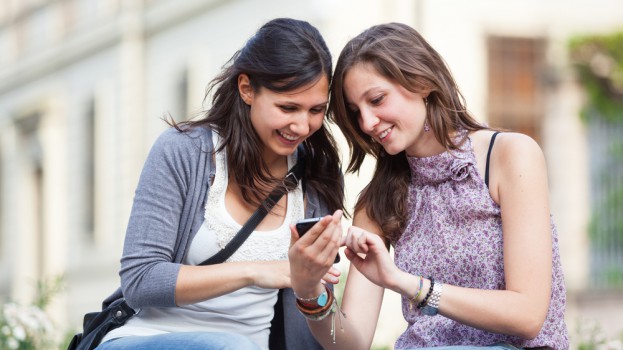 Want someone to act on your ad? They will pay the most attention to your spot on a mobile device while commuting or in a brick-and-mortar store. Those findings are part of a new joint study from IPG Media Lab and New York-based digital video advertising provider YuMe that measured people's tendency to be receptive to online ads, and how much attention consumers pay to them.
The research, which was presented at New York Ad Week, says that there is a strong correlation between high receptivity and high attention, which in turn leads to more positive brand metrics, like favourability, purchase intent and recommendation intent.
Those with moderate to high receptivity were between 9% and 10% more likely to be favourable to a brand, had 10% higher purchase intent and were between 7% and 9% more likely to recommend a brand. When an ad grabbed a viewer's attention, those numbers jumped significantly: people paying attention were 12% to 15% more favourable to the brand, had 11% to 23% higher purchase intent and were 10% to 14% more likely to recommend the brand.
To measure receptivity, a survey was formed of 7,000 online video viewers who were asked to create a diary of their viewing experiences – who they are, what they are watching, where and how they are watching it – to come to a "receptivity index," a number reflective of how different indicators influenced how receptive the users were to the ads they came across while consuming content. To measure attention, 3,651 participants in an online lab test were put into 12 scenarios based on combinations of four different targeting indicators – content, device, location and mood – to create an "attention index."
Attention was mostly determined by the device the person was using, with mood and location falling somewhere in the middle and the genre of the content being consumed having a low impact.
The research showed that smartphones, with relatively smaller screens, drove more attention directly to an ad, followed closely by tablets. Beyond the variations in attention, device also seems to have an impact on action: among all users paying a large amount of attention to ads, those on smartphones had 64% purchase intent, compared to 56% on tablets and 52% on desktop.
Being in a public place had an impact on attention as well, with those that were commuting or inside a brick-and-mortar store having the highest attention rating. The rating for people in those two locations soared above those that were at work and on vacation, the next highest influencers of attention, or those that were in positive moods.
The factor with the most impact on someone being receptive to an ad was location, followed by their mood and the genre of the content they were consuming. The "need state," or reason they were consuming media, fell in the middle, while time of day and device the person was using had a relatively low impact.
Those at work, school or a public place were more receptive to receiving an ad compared those who were at home. Respondents who were in a good mood – excited, happy or focused – were more receptive than those that were stressed, bored or tired.
People who were in the process of seeking information were slightly more receptive than those who were currently consuming information. Those doing "productive" tasks, such as those for work or education, were more receptive than those looking to complete social or entertainment tasks. Content related to business, technology, automotive, cooking, science, education and news had a more receptive audience than those for content in other genres.
While the device being used was deemed to have a relatively low impact on receptivity, smartphones users were more receptive than those using tablets, desktop computers and conventional television. Receptivity is also at its highest in the morning, declining as the day goes on.
Image courtesy Shutterstock