Was consolidation inevitable? Reaction to Postmedia deal
Bruce Neve and Lauren Richards weigh-in on yesterday's announcement and how it will impact the Canadian media industry.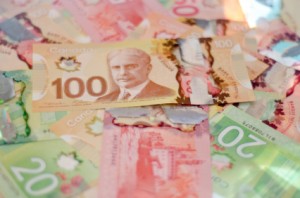 Yesterday Postmedia made the Canadian media landscape a bit more consolidated, announcing a deal to purchase Sun Media's 175 English print and digital properties for $306 million.
The deal, which will likely be awaiting approval from the Competition Bureau for months, aims to increase scale for Postmedia against much larger foreign-owned digital media companies like Google and Facebook, said president and CEO Paul Godfrey in a press conference. The deal will also accelerate Postmedia's plans to differentiate across platforms, with Godfrey noting that one day he hopes Sun Media's online network Canoe will be the "crown jewel" of the deal.
While Bruce Neve, CEO at Starcom MediaVest Group says he sees Postmedia and companies like Google and Facebook as having different propositions and strengths, he adds that yesterday's deal will have benefits for the Canadian media company.
"The acquisition definitely strengthens the position of Postmedia in newspaper scale, as a local media solution and with a broader digital offering," he says. "With the declining fortunes of newspapers in general, consolidation was inevitable. The journey to become a digital content company is still a work in progress."
Lauren Richards, principal at Pollin8, says she was surprised by the news when it began to trickle out over the weekend.
"The debt load seems so onerous, and the growth abilities so challenging with papers that have already had so much cost stripped out of them by a very cost-conscious owner," she says. "With greater market depth I'm sure there is room to reduce costs further, but at what cost? If news outlets lose their local perspective it's an even tougher fight against the global monoliths. I think it's a time for more of our media companies to reinvent new models versus purchasing struggling entities to find efficiency."
Neve says Postmedia should be able to keep multiple titles running in the same city through the deal without an issue.
"The play is to take these strong brands, continue to differentiate their voice and deliver the content across as many platforms as possible including a local, mobile real time delivery," he says. "Since you can buy TV, radio, digital and OOH from one media owner now I don't see an issue with multiple title ownership. In Vancouver they already own the Sun and Province, and they can now add 24 Hours and digital reach via Canoe. It will provide more content and more opportunities."