A guide to NHL changes in Canada
With the puck now dropped on a new NHL season, a recap of how changes over the last year have impacted the league's broadcasts in Canada.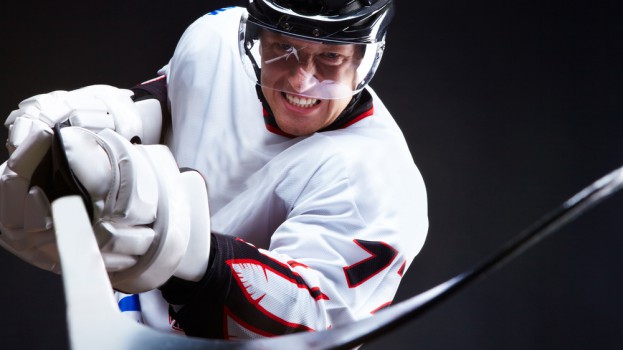 Even though the players in the NHL have been off the ice since June, broadcasters and sponsors have been busy announcing changes to how the sport will be seen and heard as a result of last fall's mammoth deal with Rogers Media. With the season now under way, things have (mostly) fallen into place. If you haven't been paying attention, here is what to expect this season.
The networks
What's the same:
Although Rogers now controls the production and ad revenue, viewers will still be able to see Hockey Night in Canada on CBC every Saturday through a sub-licensing deal.
At the regional level, TSN still holds the rights to broadcast the Winnipeg Jets, which it will be doing on TSN3, subject to regional restrictions. Sportsnet hung on to the regional rights for the Vancouver Canucks, Edmonton Oilers and Calgary Flames, which will be spread across Sportsnet 360, Sportsnet One and the network's regional feeds.
What's changed
Starting yesterday at 8 p.m., Scotiabank Wednesday Night Hockey moved over to Sportsnet from TSN with a season-opening double-header. Sportsnet's schedule is mostly focusing on marquee match-ups featuring Canadian teams, with late games and those featuring US teams on Sportsnet One and Sportsnet 360.
The big change on Saturdays is that the Sportsnet channels have been added to the roster of networks that are broadcasting Hockey Night in Canada, allowing Rogers to broadcast four different games nationally, double what CBC was doing on its own last season.
Rogers has also added a new night of national hockey on Sunday with Rogers Hometown Hockey on City, which is focused more on storytelling and enforcing the grassroots element of the game for a Sunday night family audience. Each weekend, the Hometown Hockey Tour will visit a different Canadian town, and editorial features will centre on an NHL player or alumnus and their connection to that community.
Things get a bit more complicated when it comes to the regional broadcasts. TSN got the Ottawa Senators rights from Sportsnet in January, with games on TSN5 for those in the eastern region of Canada. However, Rogers is now able to replace those games on Sportsnet East with ones featuring the Montreal Canadiens after TSN decided not to renew the English rights for the team. Five Habs games will also air on City Montreal.
For the Toronto Maple Leafs, the games that aren't being covered nationally have been split: TSN will broadcast 26 Leafs games on TSN4 for viewers in Ontario, with the remaining 16 airing on Rogers' Sportsnet Ontario.
In French, national rights for 275 games are moving from RDS to Quebecor's TVA Sports and TVA Sports 2. RDS will still air hockey in French, although it is now limited to the 60 regional Canadiens games.
For fans that want to see the NHL in a language other than English and French, Rogers has brought OMNI into the fold. In addition to bringing Hockey Night in Canada: Punjabi Edition over from CBC, the network will be airing informative vignettes about the rules and culture of hockey in 22 languages during commercial breaks, news broadcast and online.
Digitally, Rogers has expanded the offer on its GameCentre Live platform by 50% this year, providing access to all games the company owns the rights to regardless of region, with the exception of French games on TVA, which will become available on the platform starting in January. GameCentre Live will also include a new feature called GamePlus, only available to Rogers customers, that provides unique camera angles during games and an exclusive MyReplay section that shows key game moments from multiple angles.
The sponsors
What's the same
Several sponsors have returned to be involved with the NHL across the new networks. Kia (which sponsored TSN's Fantasy Hockey game last season), Hyundai (which sponsored CBC's Hockey Night in Canada Hockey Nation minor hockey tour) and General Motors (segment sponsor on TSN), are all continuing their NHL sponsorships by jumping over to Rogers.
Scotiabank is also back as presenting sponsor of Rogers' version of Wednesday Night Hockey and will be expanding on its past hockey activities in French Canada with period sponsorship on TVA's broadcasts.
Tim Hortons is also returning as a sponsor with TSN. In addition to sponsoring segments on TSN's regional Maple Leafs and Jets games, the restaurant chain is now the presenting sponsor of NHL news program That's Hockey. Tim Hortons That's Hockey began yesterday at 5 p.m. with a look at the season opener between the Maple Leafs and Canadiens, and has now moved to its regular 7 p.m. timeslot every weekday.
What's changed
Boston Pizza has stepped up as a league sponsor after being involved for years with individual NHL teams, the World Juniors and youth hockey leagues. McDonald's, which has been a sponsor of NHL activities across North America, will also be part of Rogers' broadcasts.
In addition to bringing more hockey to Canadians, Hometown Hockey has opened up more sponsor opportunities through its tour, bringing Samsung and Microsoft Xbox on as sponsors for the first time. Dodge, which was replaced by Honda as the NHL's official automobile in 2008, is now involved with hockey again in Canada as a presenting sponsor of the show's affiliate tour with Scotiabank.
Also sponsoring NHL broadcasts on Rogers are Labatt, which was replaced by Molson as official beer of the NHL in 2001, and Home Hardware, which was replaced by BMO this year as the presenting sponsor of the CHL/NHL Top Prospects Game, with Cara Foods rounding out the list to date.
At TSN, Toyota has signed on to sponsor the first period of all regional broadcasts. Subway will be sponsoring a "Starting Goalies" analysis segment during Jets games. Coming off of their respective deals with the Maple Leafs, Intact Insurance will be sponsoring closed captioning during the team's games, with Molson getting title sponsorship for Molson Canadian Leafs Hockey. Canadian Tire is also on board, sponsoring Canadian Tire Senators Hockey.
Although it's not exclusive to hockey and will feature content touching on all of the sports the network covers, TSN signed a three-year deal with Canadian Tire in May that will see the network's production team create original video content for the brand. The videos will be distributed through all five of TSN's streams, RDS and online through TSN.ca, BarDown and the network's GO service.
For its broadcasts, TVA Sports will also have period sponsorship from Chrysler, and has also brought on Labatt, Tim Hortons, Honda, Lasik MD and Brault & Martineau as title sponsors for replays and special segments.
Image courtesy Shutterstock