VOD viewers like to laugh
A new survey of VOD viewing from TVB, CMDC and Numeris show sitcoms are the most-viewed category and women are doing the majority of the viewing on the platform.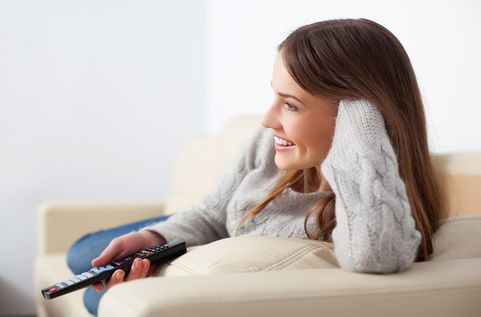 Women aged 25 to 49 who are employed full-time are the most likely candidates for VOD viewing, according to new research from CMDC, TVB and Numeris. Viewers were also more likely to have children under the age of 12 in the home, three TV sets in the household, a PVR and a high-speed internet connection.
The data, which was released yesterday, was gathered by the organizations in cooperation with Canadian broadcasters who coded a selection of VOD programming so it could be measured over a 12-week period between April and June. Embarking on the study was first discussed by the CMDC and TVB earlier this year to gauge how many Canadian viewers are watching TV programming on VOD, because current measurement models don't take that platform into account. It also stressed that current VOD models are training viewers to watch programming in an ad-free environment, with industry members saying VOD audiences are "impossible" to reach with price-point and time sensitive commercial messages under the current model, but are able to be reached with ads that aren't time sensitive.
Overall 12 programs and 148 episodes were measured across the genres of comedy, drama and daytime talk/drama. Numbers were gathered by Numeris using its non-linear measurement test with its existing PPM panel.
Overall it was sitcoms that saw the highest lift from VOD viewing, with a 9% lift to the average linear audience. Primetime dramas saw a VOD lift of 6%, with daytime dramas going up 4% from VOD viewing.
In addition to those findings, 65 to 70% of the measured VOD viewers had not viewed the original linear broadcast.
Commercial load didn't impact the consistency of viewers watching entire episodes on VOD, according to the study.
Audience levels remained steady throughout the program episodes, with no material drop-off during commercial breaks. The report adds this steady viewership line may be due to fast forward controls being disabled for the VOD broadcast.
Image courtesy of Shutterstock