QMI's plans to beef up Club Illico with Viacom
Yann Paquet, VP of content at QMI, on the additional shows the deal will bring to the company's SVOD and children's TV channels.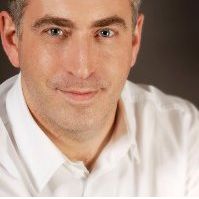 QMI has signed a deal with Viacom International Media Networks to add the media giant's programming to its French SVOD Club Illico and children's TV station Yoopa.
Yann Paquet, VP of acquisitions at QMI Content, tells MiC that the deal, which will bring shows like Dora the Explorer, Go Diego Go!, Teenage Mutant Ninja Turtles and Spongebob Squarepants to the SVOD, will significantly beef up the content available on the service for kids and teens.
"We want Club Illico to be a family product, not an individual experience," he says. "We have been very successful with movies and kids series on Club Illico since the launch, and kids series is a focus for us. There is a big appetite for it from our audience."
Club Illico, which launched about a year and a half ago, currently has about 137,000 subscribers. Subscriptions to the service cost $9.99 a month.
QMI has made the deal in advance of Rogers and Shaw Media bringing its SVOD Shomi to market, as well as before Bell Media launches its rumoured service. Paquet says to date Club Illico's main competition for SVOD subscribers in the market is from Netflix, which also offers a selection of French programing.
Earlier this week, QMI's Quebecor Media made waves by announcing plans to sell off its Sun Media English print and digital properties to Postmedia. The company has also recently divested itself of Montreal-based agency Nurun.