Fashion hits the catwalk with new awards show
The magazine is getting into the events biz with a show during Toronto Fashion Week.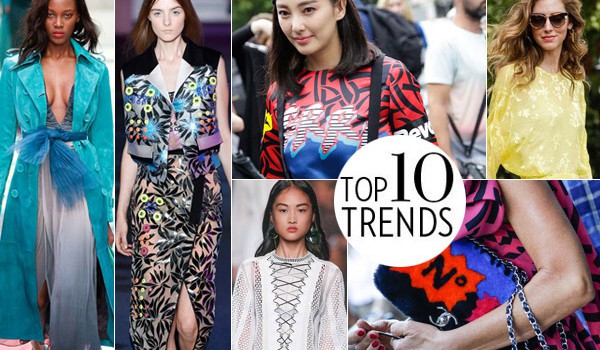 St. Joseph Communications-owned Fashion Magazine is getting into the awards business.
On Oct. 24 at the end of World MasterCard Fashion Week, the pub will for the first time host Fashion Magazine's Toronto Fashion Week Awards in the city's Fashion District.
It's a move intended to integrate the brand into the popular event and drive revenue over time, says Jacqueline Kendall, marketing and communications manager for St. Joseph. The company plans to hold the awards show bi-annually to coincide with each Toronto fashion. While only 100 tickets are on sale for this first show, it expects that number to grow for future events.
"[Events have] been a priority on other [St. Joseph brands]," Kendall says. "Toronto Life has done a number of ticketed events and Fashion felt this was a great event to begin doing so as well."
Noting that even Fashion Week itself started small before becoming the second-largest fashion week in North America, Fashion editor in chief Bernadette Morra says she believes the event has potential to grow quickly.
"Fashion has become such a pillar of popular culture in the last decade or so that we've seen very small fashion events blossom into much larger and more popular events," she says. "In that entire category, you just don't know how big something can get."
Sponsors on board for the first of the planned bi-annual event include Crystal Head Vodka, Peroni, Smartwater, Kim Crawford and Bottle Green, as well as Swarovski.
The mag has an existing partnership with Mercedes Benz Start Up, a cross-country search for up-and-coming designers that concludes during Fashion Week by offering winners the chance to present in front of media, buyers and industry professionals.
However, the award show takes things a step further, integrating the brand directly into the week, Morra says.
The awards show will be promoted via big box and leaderboard ads on Fashionmagazine.com, Glow.ca and TorontoLife.com, as well as via e-blasts to the Fashion and Toronto Life databases and social media support on Fashion's Twitter and Facebook hubs.
Seven awards will be handed out, including one for best emerging designer, best hair, best models, best overall presentation, best makeup, best styling and best men's fashion. Categories will be judged by the magazine's editorial team.
In addition, a People's Choice Award for best collection will be announced in the magazine's February 2015 issue, with the magazine encouraging people to vote at the event and on its website for two weeks after the event.
Fashion had total paid and verified circulation of 113,700 for the first six months of 2014, down 1.4% from the same period last year, according to the latest AAM numbers. The magazine has a broad target of women aged 18 to 54, with a more specific demo of 18 to 34. It recently launched a redesigned website and last month surpassed the one million social followers mark.  As of Aug. 29, 2014, it has the largest social reach of any magazine in Canada, according to publicly available data pulled by Fashion across Twitter, Facebook, Google+, Instagram and Pinterest.
Image courtesy of Fashion Magazine.