Making your commute shoppable
Shoeme.ca is venturing into offline advertising with an interactive wall commuters can scan to buy shoes.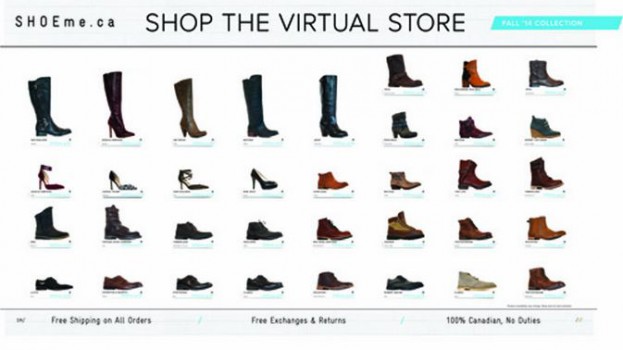 Shoeme.ca is giving Vancouver transit goers the chance to ironically buy shoes while they wait for the next train with the launch of a new "shoppable" wall at Vancouver City Centre station.
The wall, with media by Lamar Outdoor Advertising and creative done in-house, goes live on Oct. 20 and will allow passersby to purchase products through QR Codes or short URLs unique to each product. The company's core demographic is women aged 30 to 45.
It's the online shoe shop's first foray into non-digital advertising, explains Curtis Peterson, CMO at Shoeme.ca. The goal was to expand on the ways people could buy its products rather than execute a more traditional brand-building campaign, he says.
"We are e-commerce so the primary focus is still advertising online," he says. "This is our first foray into offline advertising. We are treating this as a store rather than an ad format, that means we are looking to be able to directly measure the revenue rather than create an awareness plan that you would get with other placements."
Should the wall in Vancouver prove successful, Peterson says the website would like to launch similar activations in other cities across Canada, changing up the show stock based on new styles and seasons. Visuals on the wall will be life-sized, giving consumers a realistic look at the product before they buy.