Rogers' mags jump the boards
From finance to fashion, the media co's publishing arm is incorporating hockey across its magazines.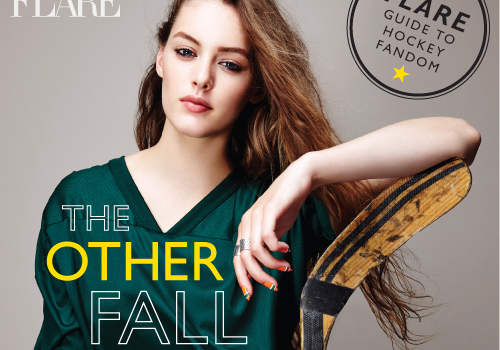 If your plans tonight involve an NHL hockey game, then perhaps you'll also want to read up on how the Calgary Flames' Matt Stajan found his financial advisor or you'll appreciate some rinkside-fashion tips for the next time you're at a game.
That's the bet Rogers Media is making with its publishing arm this month, stocking the editorial pages of non-sports magazines with hockey-themed articles.
After its 12-year, $5.2 billion investment in the NHL, the media co is going all in on hockey, making good on its promise to leverage all of its assets to drive audiences. It's a move that Steve Maich, SVP publishing at Rogers, says his company would be foolish not to make, given the sport's deep roots in the country.
"There are a variety of access points and we wanted to make sure we were using all of our platforms and accessing as many of our audiences as made sense, to try and deliver that message," Maich says.

For instance, the most recent issue of celebrity mag Hello! Canada features a 12-page spread on the "NHL's hottest bachelors." Money Sense ran a feature on "How kids can play hockey for less" this month, while Advisor's Edge featured Calgary Flames Matt Stajan discussing his attitude  toward money. Chatelaine ran a three-part series celebrating the women behind the NHL, while Flare covered it as "The other Fall Season" and Today's Parent gave tips on how to throw a hockey-themed birthday party.
Maich says more content will roll out through the season as Rogers continues its push around the game.
While he says it's possible that the hockey-related content could attract a different set of advertisers to the non-sports related pubs, the main focus behind the move is to elevate hockey in the minds of Canadians.
"It's about thinking creatively and broadly about areas of content you haven't traditionally gone to but could potentially make sense for your audience," he says.