Three new board members for IAB Canada
Senior members from the Globe and Mail, Microsoft Advertising and Mcdonald's Canada are the newest members to join the board at the organization.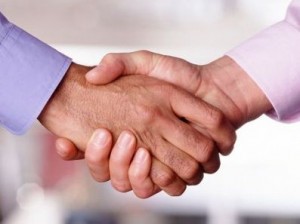 Digital marketing and advertising organization IAB Canada has added three new board members, with Hope Bagozzi, Brandon Grosvenor and Andrew Saunders joining the board.
Bagozzi also works as senior director of creative and digital innovation at McDonald's Restaurants of Canada, Grosvenor is the VP of advertising at Microsoft Advertising and Saunders works as the CRO at the Globe and Mail.
Chris Williams, president at IAB Canada says the organization and its new members will be focused on the areas of securing supply chain, online media currency and policy that affects online advertising in the next year.
The IAB Canada recently released its 2013-14 Internet Advertising Report, citing mobile ad spend up 177% for the year. It surged from $160 million in 2012 to $443 million in 2013. Video advertising also saw a big lift of 58% to $146 million.