Postmedia freshens up for advertisers
As the media co rolls out redesigns for its print portfolio, chief commercial officer Andrew MacLeod (pictured) says it's working to simplify its wares for clients.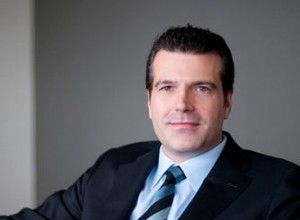 In its spare time between making multi-million dollar acquisition deals, Postmedia has been updating its online offering.  
Andrew MacLeod, EVP and chief commercial officer, Postmedia, tells MiC the new site, which includes media kits for all of its assets, as well as case studies from past work and audience targeting information, is part of a bigger evolution at the company.

"This new offering is part of a bigger trend as we try to overhaul all of the assets we are bringing to market," he says. "It is important, as we move from what was to what will be, that you redesign the tools and services and way that you communicate with… advertisers."
MacLeod declined to comment on whether information from the English print and digital assets of Sun Media, which Postmedia announced it was acquiring earlier this month, would be included on the site once it is approved by the Competition Bureau.
Postmedia is in the process of rolling out a four-platform strategy for each of its publications, starting with the reintroduction of the Ottawa Citizen earlier this spring.
On Tuesday, it announced the launch of the redesigned  Montreal Gazette and said the Calgary Herald is set to launch on Nov. 25.
The Gazette redesign mimics that for the Citizen. Postmedia says preliminary results for the Ottawa paper are positive – there were nearly 1.1 unique views across its digital platforms between May and July, representing 18% growth in average daily unique visitors to web, tablet and smartphone. The average tablet user is consuming more than 13 pages per day while smartphone users consume more than 20 pages per days.