BCE issues complaint against Rogers hockey app
The media co has filed a complaint with the CRTC saying new extensions to the Rogers NHL GameCentre Live app violate competitive regulations.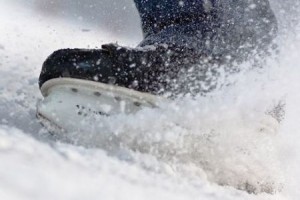 BCE is causing some action off the ice, issuing a letter to the CRTC that claims Rogers Communications is violating competition rules with new extensions to its Rogers' NHL Game Centre Live app.
Prior to the puck dropping on the first season of Rogers' 12-year $5.2 billion NHL deal, the company announced the GamePlus extension, a service within the GameCentre Live app that allows users to select from a variety of different camera angles from which to catch the action of the game.
The issue is that, while the streaming service is available to anyone, the GamePlus app is available exclusively to Rogers customers, which BCE says violates rules three and five of the CRTC's Exemption Order for Digital Media Broadcasting Undertakings, which exempt digital services from the same rules governing TV exclusivity (in which BDUs cannot offer TV-based services exclusively to their own customers). 
BCE says GamePlus content was designed and created as part of a single production with Rogers other NHL TV programming, as evident by its use during the opening night broadcast.
BCE argues making content for GamePlus exclusively available to Rogers customers is both contrary to those rules and bad for consumers. It is asking the CRTC to make the new GamePlus features available for free to all consumers.
If Rogers is allowed to "skirt" the rules on this, BCE says, the company will present other, more aggressive content strategies during its 12-year control of NHL content in Canada.
In response, Rogers issued a fiery defense, arguing that the technology is in line with the regulations outlined in the exemption.
"It's a shame that Bell is trying to stop innovation in hockey, this may be one of the reasons they failed to secure the rights in the first place," Patricia Trott, spokesperson for Rogers Communications, said in the company's official response to the BCE complaint.
"These user-enabled camera angles were designed primarily for the internet – we wouldn't have developed them solely for broadcast use. This is just the kind of innovative, viewer-friendly content the CRTC exemption policy was meant to encourage."
Currently GamePlus is available for Rogers customers as part of the NHL GameCentre Live subscription service, with the cost ranging from $129.99 for a half season to $199.99 for a full season starting in January. The service is free until then for Rogers data wireless and high speed internet customers.