Rogers Communications posts lower earnings
Cable revenue fell on continuing TV subscriber losses, partially offset by continued internet revenue growth.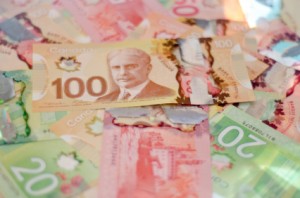 Rogers Communications posted a steep fall in third quarter earnings on Thursday, as revenue was up slightly.
Rogers recorded net income of $332 million for the three months to Sept. 30, down 28% from a year-earlier net income of $464 million.
Total revenue came to $3.25 billion, compared to $3.22 billion in the same period of 2013.
Cable revenue decreased to $864 million, against a year-earlier $873 million, due to TV subscriber losses, which was partially offset by continued internet revenue growth and the impact of pricing changes.
Rogers Communications also recorded increased advertising costs associated with the roll-out of its blanket NHL coverage this season.
Wireless phone revenue, the bulk of Rogers Communications business, rose to $1.88 billion, compared to a year-earlier $1.84 billion.
TV operating revenue was down 4% to $433 million, as Rogers Communications lost 111,000 TV subscribers during the latest quarter to take its customer base to 2.04 million.
"While it will take time to fully execute on our multi-year plan, Q3 results are where we expected them to be. Wireless revenue and postpaid ARPU profiles improved again this quarter and we continue to generate strong margins and operating cash flow," Rogers Communications CEO Guy Laurence said in a statement amid a continuing reorganization at the media group.