Jones Media signs with TFO
Cathy Fernandes, president at the media co on how the deal expands its reach in Quebec.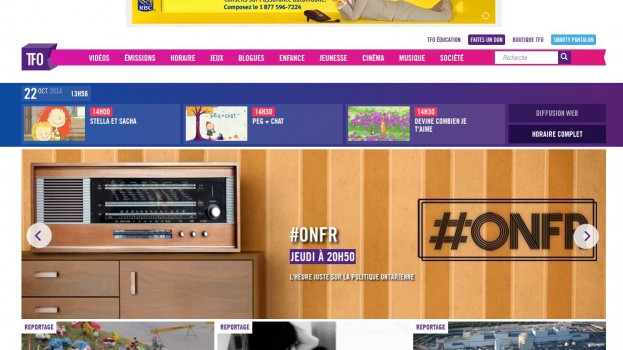 Jones Media has signed a deal with French-language educational and cultural public broadcaster Groupe Média TFO, making it the exclusive representative for its digital advertising in Canada.
Cathy Fernandes, president at Jones Media, says the deal bolsters the company's strategy to expand its portfolio of French content. In all French Canadians make up 22% of the online population in Canada; or 6.1 million out of 29 million, according to comScore.
This deal gives the company further reach in that area, with average monthly unique visitors about 300,000 with about 9.7 minutes spent per visit. Visitors to the site have an average household income of $100,000, according to the company.
The majority of content on TFO's website is geared at a co-viewing audience of children and parents, but it also offers programming geared at adults-only, with 45% of the site's audience being adults without children.