Zoom Media restructures sales force
The OOH company has appointed new individual city sales leads following the departure of Patrick Cote.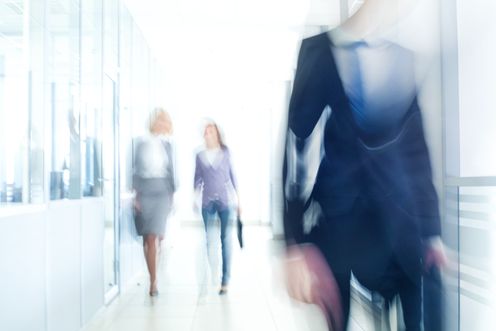 Promoting from within and breaking up sales in Quebec so that each city has its own leader is the new strategy for Zoom Media.
The company has reworked its sales force leadership following the departure of Patrick Côté, who was the sales director for Quebec and GM of its Québec City office. He has since moved to Bell Media's Quebec sales team.
Tom Link, EVP of sales and marketing for North America at Zoom Media, tells MiC the new hierarchy allows each city to get more attention.

"Rather than find someone to fill that dual role we felt that we needed management in each of the cities," says Tom Link, EVP of sales and marketing for North America, Zoom Media, tells MiC.
Taking on those new roles, which aim to capitalize on the strengths and opportunities in each market, are Nathalie Mignault as sales director in Montreal and Sara-Emmanuelle Gagné leading sales out of Québec City. Also promoted in the restructuring is Line Delisle, becoming the coaching and training director for Quebec at Zoom Media.
Adding Delisle's position as a mentor and coach for young members of the team will help to free up the time for the sales directors who previously handled mentorship duties on top of their roles, says Link. 
Prior to her promotion Mignault worked as a senior account director, joining the team in 2012. Delisle most recently worked as an account director with the company, a role she has held since 2003. Zoom Media has more than 30,000 billboard faces in 4,000 establishments across Canada.
Image courtesy of Shutterstock