Can TV hang on to departing digital dollars?
How Omnicom's global video investment shifts are playing out in Canada, and why national CEO Fred Forster says it is not too late for local broadcasters to keep some of that money in their pockets.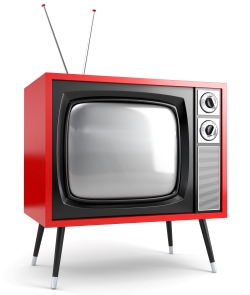 Omnicom's global executives are putting the call out to make a shift in the way its clients use video, with two announcements in as many weeks citing a change in the way the media agency group will be investing dollars going forward.
First, Daryl Simm, CEO of Omnicom Media Group, said that globally the company would be advising its clients to shift as much as 25% of its TV budgets to online video. Then last week John Wren, CEO, Omnicom Group told investors on the company's third-quarter investment call that increases in quality video inventory online and the rise of programmatic advertising combined have meant a shift in the way clients are booking video ads.
"I believe that trend will continue. I don't think TV is dead, but I just think there is going to be a shift," he says.
But what do these announcements mean for the Canadian market? Fred Forster, CEO at Omnicom Media Canada, tells MiC that although Canada is lagging behind the US in terms of shift to online video spending, there is a noticeable trend towards a more multi-faceted video strategy as new opportunities emerge.
Forster says that traditional broadcasters still have the opportunity to keep digital dollars if they play their cards right.
"There is an exponential evolution happening now in terms of content opportunities and new partnerships being built out by traditional players," he says. "A lot of those monies will probably shift back to the traditional broadcasters online if they control the rights to the content and those are places that clients and strategy folks believe they need to be."
That shift isn't happening yet on the SVOD side, according to a recent US-based report from RBC Capital Markets, stating that it doesn't see many traditional broadcasters making original meaningful content for the space. In Canada, executives from Rogers Media and Shaw Media haven't commented on the timeline for originals on its upcoming SVOD, Shomi.
The closest the service has come to date is a joint effort between City, Shomi and Netflix for Canadian thriller miniseries Believe.
For its part, Bell Media launched CTV Extend this spring, posting commissioned and purchased originals to the online video hub. The company is also securing rights for its own upcoming SVOD service.
Part of the reason broadcasters still have a chance at staying in the fold is because of the way media is buying TV and digital  video now, looking at video content itself rather than what platform it is on, says Forster.
"Getting out of the siloed mentality and into one that is more holistic isn't a new idea as a concept," says Forster."But it's something that continues to be elusive in the sense that the ground keeps shifting.
Omnicom agencies posted billings of $1.2 billion in 2013, according to RECMA.