Meet the judges: Super Bowl Canadian Ad Challenge
CTV and the CMA reveal the industry members who will be judging the contest for free air time during the football fiesta.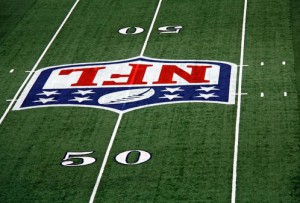 Judges for the Super Bowl Canadian Ad Challenge have been unveiled, bringing friends and foes together to evaluate potential ads to air during the 2015 Super Bowl.
Announced earlier this year by CTV and the CMA, the contest asks agencies and clients to enter original creative targeted at Canadians to air during the big game The winner of the contest will have their ad shown for free during the game.
Judges for the Super Bowl Canadian Ad Challenge are:
•         Joseph Bonnici, partner, creative director, Bensimon Byrne
•         Stephen Brown, president, Fuse Marketing Group
•         Jennifer Hedger, TSN Broadcaster
•         Peter Ignazi, SVP, executive creative director, BBDO
•         Susan Lute, director, business marketing communications, Rogers Communications
•         Laura Pearce, VP, brand strategy and fan engagement, Blue Ant Media
•         Scott Pinkney, SVP, creative director, Proximity Canada
•         Franke Rodriguez, president, Anomaly
•         Gordon Ross, VP, business development, Aimia
•         Helena Tigert, head of consumer credit marketing, Visa
•         Annette Warring, CEO, Dentsu Aegis Network
•         Pat Weir, VP, creative director, Fuse Marketing Group
The Super Bowl Ad Challenge was launched ahead of the CRTC's Let's Talk TV hearing, which included discussions around whether or not to keep simultaneous substitution, where ads on US programming are subbed out for Canadian commercials.
According to a study commissioned by Bell Media, Rogers Media and Shaw Media, eliminating the policy would cost OTA broadcasters $415 to $458 million in revenue. (The study was conducted by Armstrong Consulting using 2012/13 data.)
Out of the 458 complaints about simultaneous substitution received in 2013, almost 100 were regarding Super Bowl ad substitution, which sees Canadian ads appear instead of American ads during the broadcast. The aim of this contest is to showcase original Canadian creative for the game and raise the bar across the industry.
Submissions for the Super Bowl Canadian Ad Challenge are being accepted until Dec. 1. The top five ads will be revealed on Bell Media's digital platforms on Thursday Jan. 15, 2015 and will also be featured as part of CTV's Super Bowl Sunday Pre-Game Show on Sunday Feb 1st.
The 2014 Super Bowl brought in an average overnight audience of eight million viewers across CTV and RDS (CTV had 7.3 million viewers and RDS had 610,000), making it the second-most watched telecast of the game to date on Bell Media.