Mobile tracking and metrics are different… now what?
Deborah Hall, CEO at PCG Lab, on changes the industry can make now to better measure mobile.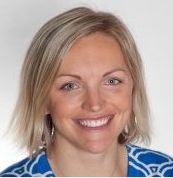 By Deborah Hall
Our industry has long been waiting for mobile metrics to catch up or fall in line with the way the more mature desktop platform has been measuring, using tools like impressions and behavioural or contextual tracking.
Mobile thought leaders have observed that we need new metrics and new ways of measuring investment and return. While we are waiting for all that to happen, we have many ways of entertaining and marketing to the mobile user today that don't require any change in industry standards.
Here are three methods that we can begin implementing immediately:
1) Dive into the conversation: Mobile and social users are inextricably the same thing. Look around you and count the number of people on their devices telling their networks where they are, what they desire and how they are feeling. More than 85% of Twitter updates are made on mobile devices and this will inevitably extend to wearables and other devices over the next couple of years.
How do marketers get involved? By listening to the conversations and mining the data. Follow hashtags for the audiences that your products appeal to, find the related hashtags and jump in. Get product feedback and reward your product's evangelists by re-posting their messages. Segment users and experiment with products that allow for one-to-one messaging, like Twitter Tailored Audiences or Facebook Custom Audiences. This is inherently social marketing, but it is really mobile marketing because conversations across the country and with mobile delivering users relevant local content is everything.

2) Dive into environments: Event venues, retail stores and physical locations can now be outfitted in technology that tell us what devices people are carrying, as well as the frequency and latency of visitors, and can integrate with mobile apps to make integrated messaging experiences. As marketers, we can now learn about our shoppers in real-time, gleaning insights into what we are doing right in our retail environment and what we need to change.
How do marketers get involved? By picking a location, whether it is a retail location, sponsorship activation or event. Find a partner and run a test that has minimal risk. Develop a hypothesis and analyze the data you collect to determine if you can validate it.
3) Dive into audiences: Mobile audiences have different content requirements and are fickle, attention-starved and easily distracted. This can be a marketers' dream if content is presented at the right location and time. Imagine being in a lineup for a Fashion Week event last week in Toronto and being given a sneak peek at the collection you can browse on your device. Imagine sitting in a concert theatre after your favourite show and walking away with a song that has been pushed to your device so you can remember the experience days later.
How do marketers get involved? By developing test and learn programs. Pick some key segments that are priorities to your business and run experiments to see what types of messaging threads work best with them. Hopefully you'll have some data to inform these messages, but with the tests in place you can learn, optimize and improve.
Now more than ever consumers are telling us what they are interested in and what delights them, all from the device they love the best.
Deborah Hall is the CEO of content analytics firm PCG Lab.