TV buying: Rebuilding the jumbo jet mid-flight
David Jowett, president of Cossette Media on how to prepare for coming changes in TV buying.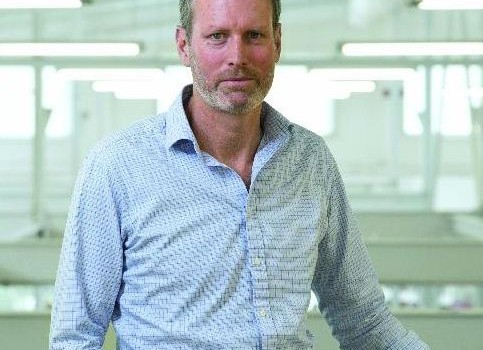 By David Jowett
The TV ad revolution recently took another big step into the future as HBO and CBS announced that they are each launching over-the-top (OTT) services into the market in 2015.
Sparked by these moves, there has been a rash of articles discussing the potential implications of this on the acceleration towards a fully digital TV ad market. Will it really happen? How fast will it happen? Which channels will die? What are the financial models to support the new world?
But as a media agency leader, for me the question is not "if" or even "when" fully digital TV arrives. The real question is how do media agencies prepare themselves to take advantage of this incredible opportunity to better engage, seduce or disrupt consumers to drive value for our clients?
TV buying and selling has been in "1.0″ mode for a very long time with linear delivery and broad audience-buying against reach and frequency with panel-based measurement systems. Meanwhile, TV "2.0″ has been settling in quietly through a combination of online video (basically YouTube), OTT services like Netflix, replay TV from the mainstream broadcasters and most recently with Shaw Media's addressable ad platform. These new routes to the consumer allow more specific and rich targeting, in more diverse and consequently relevant environments. But ad spend has been stubbornly slow to follow "2.0″ TV.
Current estimates have ad revenue below 5% versus 15% share of time spent (comScore) with these platforms.
And this is even before TV "3.0″ gets here – meaning fully programmatic machine buying and dynamic ad insertion such as the current digital display programmatic market. This is headed our way steadily, but not as quickly as some suggest.
So how does the agency world adopt TV 2.0 and ultimately 3.0?
Essentially I believe that we have to rebuild the jumbo jet mid-flight. Even with a relatively small percentage of ad dollars against 2.0 TV, media agencies have to create the additional infrastructure, technology and talent to deliver TV 2.0 and prepare for 3.0 while concurrently not dropping the ball on the billions of 1.0 TV dollars. This duality of task is complex and expensive for buyers and sellers, especially given that the transition to fully digital TV will take more than five years.
So, whether you are a producer, a distributor, an agency or a client, in order to succeed in this environment, our belief is four-fold:
1. Embrace change: Every industry (i.e. our clients) is having its business models totally disrupted – it's just part of life in the 21st century.
2. Use the consumer to guide your change: They move faster than everyone else.
3. Invest in tools, technology and training before you need to: It is OK to get it wrong and re-direct your efforts mid-flight.
4. Make innovation, experimentation and openness to change a part of your agency's cultural fabric: Cossette has an incubation program for tech start-ups called Cossette Labs whereby we provide office space and mentorship to entrepreneurs with great tech concepts.
TV has always been the most powerful medium. With the right investment, these developments only make it an even more powerful platform for everyone.
David Jowett is the president of Cossette Media