Cossette Media hires an SVP digital strategy
Marc Fares joins Cossette's Quebec office in the new role.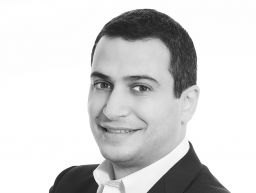 Cossette Media announced Wednesday it has hired Marc Fares, a 15-year veteran of the digital space, to lead its digital strategy for its Quebec office.
Fares, SVP digital strategy, joins the agency from BCE, where he was director of digital strategy and experience. He previously served in a similar role at Aeroplan.
"Clearly digital is gaining more and more momentum and there are many opportunities in digging deep into understanding consumer behaviour," John Tarantino, SVP and general manager for Cossette Media, Quebec, tells MiC. "Mark has been brought in with his expertise on working on the client side to help us build our digital expertise."
Fares will report to Tarantino and work with Joseph Leon, Vision7 Media's Toronto-based national chief digital officer. The various digital teams in Quebec, including analytics and SEM, will report in to Fares.
"Given the importance and where we want to go as an organization, we needed someone to lead up the digital team here," Tarantino says.