CPAX makes its partners public
The real-time bidding exchange service has announced its entire buyer ecosystem, aiming to be transparent about who has access to its inventory.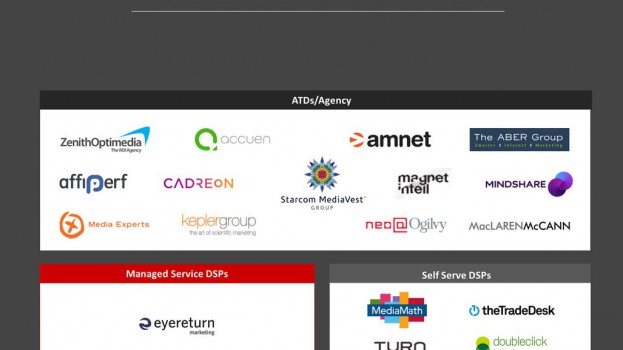 Canada's Premium Audience Exchange (CPAX) has made its entire buyer ecosystem public is aiming to extend its commitment to transparency by stating the companies that have access to its inventory.
The open ecosystem allows certified CPAX buyers to demonstrate to their clients that they have access to the service's inventory, which includes ads sites from media companies like the CBC/Radio-Canada, Cineplex, V, Shaw Media and Rogers Media.
"With the growing concerns about the lack of transparency surrounding programmatic, everyone wants to know that what they're paying for is legitimate," said Brad Jeffrey, platform services manager, Index Exchange, which powers CPAX.
One of the most recent cases of a big brand making headlines with its concerns around online transparency was Kraft, which last week announced that it rejects 75 to 85% of all impressions offered through digital ad exchanges because of fraud and viewability issues. Jeffrey says CPAX aims to combat those concerns by showing all URLs that are available to be bought through the exchange. Currently Jeffrey says about one billion impressions are going through CPAX on a monthly basis.
The CPAX buyer ecosystem is divided into three classifications: agency direct, managed service DSPs and self-serve DSPs.
Here is the ecosystem of companies currently working with CPAX:
Agencies
Zenith
Media Experts
Accuen
Cadreon
Kepler Group
Starcom
Amnet
Magnet
Neo@ Ogilvy
Mindshare
Maclaren McCann
Affiperf
Managed service DSPs
Eyereturn
Self serve DSPs
MediaMath
Turn
theTradeDesk
Doubleclick Bid Manager
Image courtesy of Shutterstock