Grey Cup hits the radio with TSN
The sports network has created a national network to carry the CFL's championship game.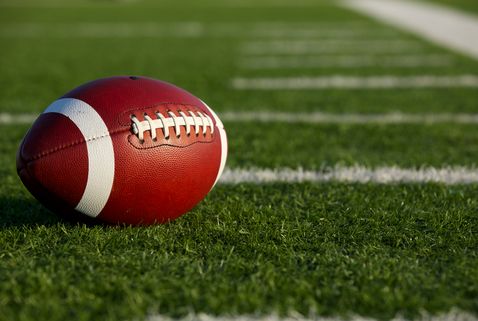 Advertisers looking to buy against the Grey Cup have another option this year with news that TSN is broadcasting the game on the radio across the country for the first time.

On Sunday Nov. 30, TSN will launch the TSN Grey Cup Radio Network across Canada, with six TSN radio stations and 13 regional sports, news talk and music stations broadcasting the game live from BC Place in Vancouver. Coverage will also be available online at TSN.ca/Radio and on SiriusXM.
In past years the sports property and other radio broadcasters would make arrangements with the CFL for the radio broadcast in local markets, but this marks the first time that TSN has owned the national rights to the game on the platform.
The Grey Cup Radio Network will be produced by TSN Radio, which operates stations in Toronto, Montreal, Winnipeg, Ottawa, Edmonton and Vancouver.
Coverage during the day will be hosted by TSN's Dave Naylor with TSN 1040′s Matt Sekeres. The game will be called by CFL on TSN play-by-play announcer Rod Black and former CFL quarterback Giulio Caravatta.
TSN's radio coverage of the Grey Cup is being sponsored by Formula Four Oxygenated Water. Last year the TV coverage of the Grey Cup brought in an average audience of 4.5 million viewers on TSN.
The radio stations, listed in order from West to East, that will broadcast live coverage of the Grey Cup include:
•         CFNR – Terrace/Prince Rupert
•         CFAX 1070 – Victoria
•         TSN 1410 – Vancouver
•         99.3 The Drive – Prince George
•         Radio NL – Kamloops
•         AM 1150 – Kelowna
•         QR77 – Calgary
•         TSN 1260 – Edmonton
•         CJWW-600 – Saskatoon
•         CKRM 620 – Regina
•         GX94 – Yorkton
•         TSN 1290 – Winnipeg
•         AM 800 – Windsor
•         News/Talk 1290 – London
•         Funny 820 – Hamilton
•         TSN 1050 – Toronto
•         News/Talk 610 – St. Catherines
•         TSN 1200 – Ottawa
•         TSN 690– Montréal
Image courtesy of Shutterstock