Don't just do TV, do searchable TV: blog
Joseph McConellogue, managing director of Reprise Media, on why search could be just what your brand needs to boost the value on its TV buy.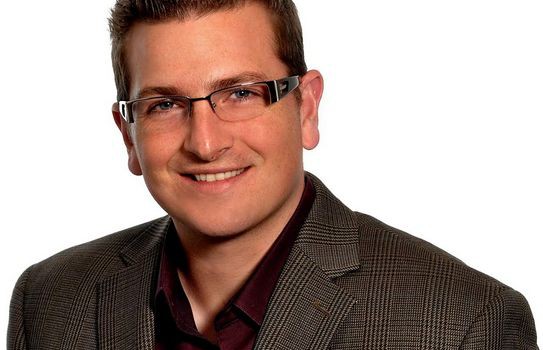 By Joseph McConellogue
Smart marketers know that search connects to every facet of their efforts. They understand that when a message resonates, people want to know more and go to Google.
But the smartest marketers don't just know this – they exploit it. Let me give you an example. Trying to take a night off in front of the TV, I was shaken from my semi-vegetated state by the folks from TripAdvisor. Their latest ad made me laugh out loud – not only because of the humour on screen, but because of the inspired simplicity of the strategy.
If you haven't seen the 15-second spots, I'll give you the Coles Notes version. On the right side of a split screen you see what your hotel room looks like if you simply search for your destination city, while on the left side you see the perfect hotel room using Trip Advisor plus your destination city. In short, they are driving their business forward using TV to drive search intent.
Being a numbers guy I couldn't resist delving into the data to gauge the impact. The results were astounding.
The search terms being used have doubled, tripled and in some cases quadrupled. Searches for featured destinations such as New York, London or Rome are on the rise. Search interest in TripAdvisor has never been higher. It's fair to say the campaign has had an impact.
Knowing what we know about travel sites, it's clear why the strategy suits the brand so well. An estimated 31% of all site visits come from organic search, higher than any other source.
The beauty of TripAdvisor's TV strategy is they've figured out a way to make their biggest traffic driver even bigger. Yet they have not only boosted search interest, they have shaped the very terms that get searched for.
Here I tip my hat to Johannes Leonardo, New York – the creative agency responsible for the campaign. The call-to-action tells people that by simply adding 'TripAdvisor" to their search queries, they're headed in the right direction towards finding a better vacation.
What TripAdvisor has done is forge a close and symbiotic connection between mass media and search. That they succeeded should come as no surprise to search marketers who see the bigger picture. We know offline media drives interest and intent to purchase for most brands.
Just look at TV GRP levels and the almost direct correlation in search volumes. So can this be translated across other industries? Could brands as diverse as Air Canada, Harry Rosen, or PC Financial benefit? I'd like to think so.
Take PC Financial, which as an online bank, doesn't have the same bricks and mortar footprint compared to its competition. If you can get people to search for "PC Financial credit card" versus "credit cards" it would absolutely increase the brand's search traffic.
I'm not suggesting brands simply strip the creative developed for TripAdvisor. I am, however, encouraging brands to consider how to marry their off-line and on-line marketing efforts via search. Simple tracking of TV ads with a URL tacked on at the end ignores the realities of the multi-screen TV experience.
With almost half of tablet or smartphone users on their device while watching TV, it's never been easier to search without leaving the couch. Tell people what to search for and they can be on your website before your commercial has even finished.
Marketers who get this know that search is a key consideration to any mass marketing campaign.
Brands that get search right will leverage a cost-effective tool that delivers in a fresh, innovative way – something we all look for day in and day out. Our clients expect it and it's there for the taking.
Joseph McConellogue is managing director of Reprise Media, a search engine marketing agency within IPG Mediabrands.