What Torstar learned from its paywall
Publisher John Cruickshank (pictured) on the biggest surprises from the digital strategy, and the industry reacts to the paper's partnership with La Presse.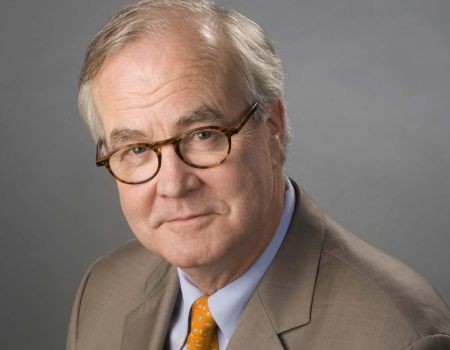 The Toronto Star never saw a digital paywall as the final answer to the evolution of newspaper audiences online, but John Cruickshank, publisher of the paper and president of the Star Media Group, said he was surprised more print readers didn't follow the title online.
"The paywall was thought of as a station on the way, we never thought of it as an end point," he says. "We hoped we would learn a lot more from people coming to the site through the paywall, which we did get some information from. But the big learning was that this was not going to be the way to transition from print into the future. We learned we needed to continue to offer a strong print product and continue to innovate on digital."
Cruickshank made those comments to MiC after yesterday's news that the paper would be taking down its paywall next fall and launching a new tablet edition with La Presse modelled after its La Presse+ product.
The Toronto Star erected a metered paywall last fall, offering content on the site for free to current print subscribers and charging $9.99 for non-subscribers (after the first month, which cost $0.99).
"We went after a similar strategy to other metropolitan newspapers, going after new digital subscribers and also offering digital access for free to our existing newspaper base and what we found is the take up wasn't nearly as great as we thought," he says. "In the long term that means we won't be transitioning the bulk of print newspaper readers to the tablet or to other digital products. It means that these are different audiences."
Cruickshank says conversations with the team at La Presse to build a new tablet edition for the Toronto Star began about six months ago when the first results from La Presse+ began to roll in. He says he was impressed with the numbers, which boast stats like 44 minutes of engagement per day with the edition, numbers he likens to those seen with newspapers.
While La Presse has said it plans to phase out its print product as La Presse+ picks up traction, Cruickshank says the Toronto Star has a very different strategy, and has no plans to discontinue its print or website products on the horizon.
Reaction to the Star dropping its paywall and introducing a new tablet product with La Presse has been positive, with executives like Bruce Baumann, managing director at OMD Canada noting that the paper had seen a drop in traffic since launching the subscription service online.
He said he isn't sure that other papers will take the same strategy in the coming months, noting the Globe and Mail has a point of differentiation with its business reporting online, which might make its Globe Unlimited subscription model more viable.
"I don't think there is one clear cut answer," he says of the digital strategy for newspapers going forward. "Newspapers have traditionally been a strong retail medium and there is no reason why the digital replacement can't be considered as valid if the readership is there. People still want local news."
Derek Bhopalsingh, VP and managing partner of digital at MEC Canada agrees, saying he doesn't think that all papers will drop their paywalls, but adds they need to increase their points of differentiation in order to attract readers online.
Michèle Savard, SVP at Carat Canada, says that if the Star can attract more readers with a different model online then that is a more interesting option.
"Any company that embraces innovation and that can reassess their business model is in a good place," she says. "The success of LaPresse+ is undeniable, thus I think the Toronto Star is [headed] in a positive direction."