Sport Chek and Target on what makes a good Instagram ad
Instagram ads are live in Canada for the first time today, with the two companies signed on as part of the six launch partners.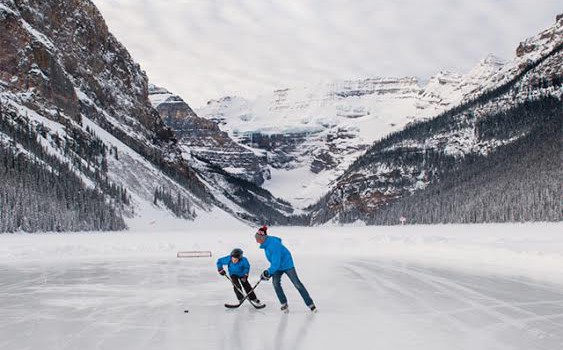 Instagram advertising is now live in Canada, with the Facebook-owned photo and video sharing site launching its ad units with six client partners; Air Canada, HBC, Mercedes-Benz Canada, Sport Chek, Target Canada and Travel Alberta.
Users will see a small "sponsored" tag in the corner of branded spots, and will have the ability to hide the ad in order to tailor future ones that appear in their feeds. Ad units will start with still images at the launch, with video ads joining later, according to a Facebook representative.
Frederick Lecoq, SVP, marketing, Sport Chek, tells MiC his company sees Instagram advertising as a way to connect with consumers on a platform where they can evoke an emotional response.
The brand won't be trying to directly sell on the platform, he says, noting that the strategy is more about being inspirational than tactical by, for example, putting things like products with pricetags on the platform. To that point, Lecoq says the first Instagram ad from the brand will be a shot of people playing pond hockey on Lake Louise in Alberta.
"Creative for our spots will be sports moments, with people, activities," he says. "We aren't looking at closing the deal on Instagram, more about sports moments."
Advertising from Target will focus on "seasonal moments," with the initial ads revolving around the theme of "naughty and nice" to get visuals out around holiday merchandise that is available in-store.
Helen Pak, head of Facebook Canada's Creative Shop, says that Instagram is following the global strategy of rolling out ads with a small number of brand partners on the site in order to keep control over the content and make sure it isn't offensive to users.
"We want the ads to be seamless, like you're flipping through your favourite magazine," she says. "Brands have been seeing good results when they talk about their product in the context of first person, rather than talking about the product in isolation. Having the ad content seamlessly integrated into the experience we have seen to be quite successful."
Ads on Instagram are sold on CPMs based on factors like targeting, reach and frequency. Facebook would not comment on the average costs for campaigns on the platform. Industry estimates for ads sold in the US put the cost in the range of $350,000 and $1 million.
Instagram is just over four years old, with over 200 million monthly users and over 60 million photos and videos uploaded each day. More than 65% of that content comes from outside the US. Prior to launching today in Canada, Instagram ads were previously live in the US, UK and Australia.