More women needed in Canadian c-suites
A new program from Shaw Communications, Women in Communications and Technology and Catalyst Canada aims to increase opportunities for female executives.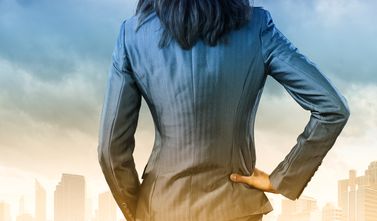 In Canada, 23% of people with sponsors are more likely to advance their careers than those without, and yet 86% of women don't have a sponsor. Those statistics are from The Protégé Project, a new program that aims to increase the number of women in leadership positions across Canada's communications, media and technology industries by linking senior executive females with CEO-level sponsors.
The new initiative has been put together by Women in Communications in Technology (WCT) in partnership with global non-profit Catalyst Canada and Shaw Communications, and aims to pair fast-tracking senior female executives who are within one to three years of reaching a c-suite position with CEO-level sponsors who can give them a leg-up to reach the industry's top decision-making positions.
Numbers are consistently coming in that highlight the lack of females in key roles, with WCT noting that less than 30% of the top positions in Canada's communications, media and technology sectors are held by women. It also notes that 23.5%  of board representation in those fields is women.
To date, 14 c-level executives have signed on to be paired with women who are already top performers at senior levels. Those "sponsors" will be champions for the women, endorsing them and connecting them with partners who can help them move to the top positions in the industry.
Sponsors who have signed on to The Protégé Project to date include:
•    Namir Anani, president and CEO, Information and Communications Technology Council
•    Jeff Boyd, regional president, Alberta & The Territories
•    Corinne Charette, CIO, Government of Canada
•    Sara Diamond, university president, OCAD
•    Wendy Freeman, president, CTV News
•    Elmer Hildebrand, CEO, Golden West Radio
•    Goldy Hyder, president and CEO, Hill + Knowlton Strategies
•    Mitch Joel, president, Twist Image
•    Raja Khanna, CEO, Blue Ant Media
•    Jean LaRose, CEO, Aboriginal Peoples Television Network
•    Jim Little, CMO, Shaw Communications
•    Craig Muhlhauser,president and CEO, Celestica Inc.
•    Dale Hooper, chief brand officer, Rogers Media
•    Grace Palombo, head of human resources, TD Bank
Image courtesy of Shutterstock