Yahoo shows confidence in video with $640M BrightRoll purchase
The acquisition is expected to help boost Yahoo's display ad revenues.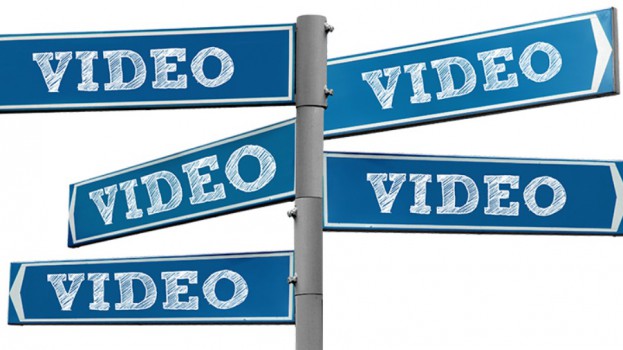 Yahoo is buying programmatic video ad platform BrightRoll for $640 million in cash in a move that shows the company has confidence in the value of video.
"Video is display 2.0. It's what brand advertisers love. It's a format that elegantly and easily transitions from broadcast television to PC to mobile and even to wearables. This is why video is a key part of our strategy," CEO Marissa Mayer wrote in a blog post after the deal was announced Tuesday.
During an earnings call last month, Mayer said acquisitions were a "necessity" for the digital media company in order to update its technology and become more cost-effective. This will be its second-biggest acquisition under Mayer's leadership, with only social media platform Tumblr valued higher at a price of $1.1. billion. Yahoo has some extra cash to play with after receiving $9.4 billion from the sale of some of its shares in Alibaba during the Chinese e-commerce giant's IPO.
BrightRoll aggregates a network of video publishers and then allows advertisers to bid on the inventory in real time. This past September, the company ranked #1 in video ad reach, serving ads to 52.4% of Americans for that month, according to ComScore's video ad rankings. BrightRoll's biggest U.S. competitor is LiveRail, which had a 52% reach, according to the same ComScore data for September.
Headquartered in San Francisco with offices across the U.S., as well as in Toronto and London, BrightRoll's revenues are expected to exceed $100 million this year. Mayer says Yahoo can help BrightRoll scale globally and bring its platform to Yahoo's advertisers.
The acquisition, scheduled to close early next year, is expected to boost Yahoo's display advertising for 2015, after disappointing revenues in this area of the business throughout 2014.
Owning a programmatic video ad platform has done wonders for Yahoo's rival AOL. In an earnings call last week, AOL CEO Tim Armstrong said 37% of the company's non-search revenue is now programmatic, versus 12% in Q3 the previous year.
Meanwhile, Mayer faced more pressure on Wednesday from shareholders to consider merging with AOL, according to Reuters.
From StreamDaily