YouTube gets personal with music service
The company is customizing its ad-supported offering and also launching Music Key, its long-awaited subscription service.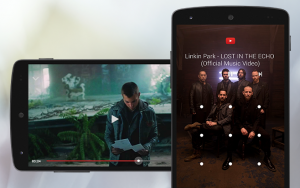 YouTube has unveiled new free, ad-supported features that personalize its site and app around music.
The new offering includes a home page for music and search results for artists and albums including recommended playlists based on a user's mood or what's trending online.
YouTube introduced the hub on Wednesday – with mixes based on an artist or suggestions based on past listening history. The Google-owned video platform also unveiled plans for its ad-free subscription-service called YouTube Music Key.
The service will be offered in beta over the coming days at an initial price of $7.99/month in the U.S., U.K., Spain, Italy, Portugal, Finland and Ireland. Ahead of the debut Google signed deals with all the major music labels as well as indie partners to be able to offer a robust music library for users.
"If a song exists in the world, you can probably find it on YouTube. But until today you couldn't easily find and play full albums," a YouTube blog post states.
Users of Music Key will be able to find an artist's entire discography on YouTube, and download it onto their devices so they can listen while offline. After the promo period, the monthly subscription will be $9.99. The YouTube Music Key beta also includes a subscription to Google Play Music, which has over 30 million songs and curated playlists. Starting today, users have the ability to watch YouTube official music videos right from the app.
A spokesperson says Music Key is the project of a broad, cross-functional team. On Tuesday it was revealed that former Zynga exec Manuel Bronstein is the new head of consumer products at YouTube. New York-based Vivien Lewit, director of content partnerships of music, will have the same role, a spokesperson says, but her title working is has changed to head of label and artist relations, YouTube.
Google hopes to launch the subscription service internationally after the beta test, though no date has been set for a debut in Canada.
From StreamDaily