Canadian Tire buys most ads: Media Monitors
The retailer had the most radio advertising time in Toronto for the week of Nov. 10 to 16.
Canadian Tire bought the most radio advertising in Toronto for the second consecutive week, according to the Media Monitors report for Nov. 10 to 16.
Following the chain was the Ford Dealer Association, which remained at #2 for the second straight week. Mitsubishi Motors joined the list at #3, Sunwing Vacations remained at #4 for the second week and Spence Diamonds moved up from #7 to #5, rounding out the top of the list for the week in the city.
In Montreal it was Fido Wireless taking the top spot, jumping from #34 to #1. CTV also jumped up, moving from #13 to #2.
HEC Montreal bought considerably more this week than last, moving up from #77 to #3. Desjardins jumped from #10 to #4 and the Montreal Alouettes joined the list at #5, rounding out the top of the Montreal chart.
Toronto:
By brand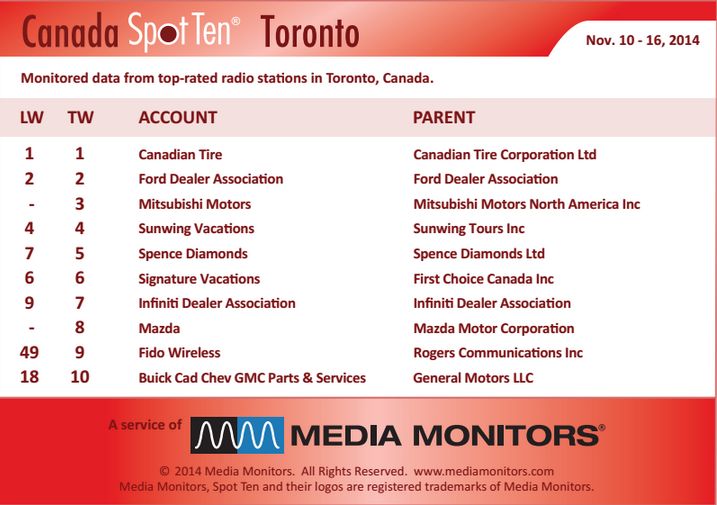 By category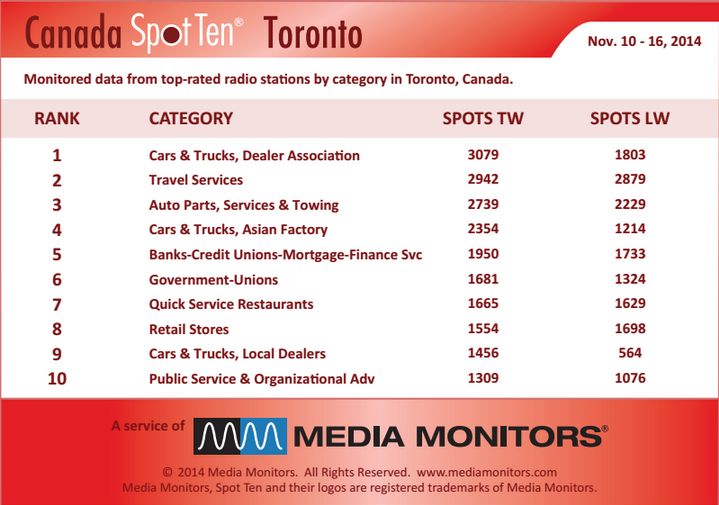 Montreal:
By brand
By category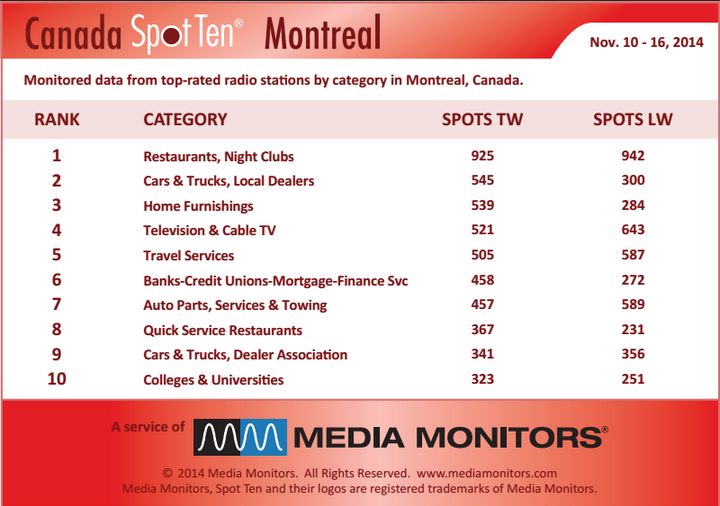 Radio image courtesy of Shutterstock