Honda's year-round sponsorship plan
The brand's newly expanded NHL sponsorship gives the car co a presence with Canadians all year.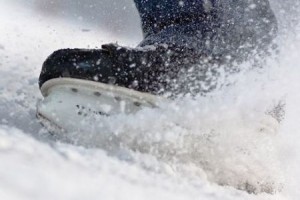 Honda Canada has signed on as an automotive sponsor of the NHL, aiming to solidify its presence in the Canadian market by aligning with hockey at a national level.

The deal will see Honda activating during events like the NHL Winter Classic, NHL All-Star Weekend and NHL Heritage Classic as well as during the Stanley Cup Playoffs and Stanley Cup Final. Honda will be the title sponsor for the 2015 Honda All-Star Game in Columbus, OH, including the 2015 Honda NHL All-Star Skills Competition, which runs from from Jan. 24 to 25.
In addition to giving the brand greater visibility in Canada, the new deal completes Honda Canada's year round sponsorship strategy. The car co is also the official car of the Toronto Blue Jays and is the title sponsor of the Honda Indy, which runs in Toronto each July.
"The NHL's season runs from the fall to the summer and then the Blue Jays starts when the hockey season finishes, it gives us a presence throughout the year," says Dave Gardner, VP of sales and marketing for Honda Canada.