CMT renews Mom's a Medium
That show renewal is part of a slate of new and developing show announcements for Corus.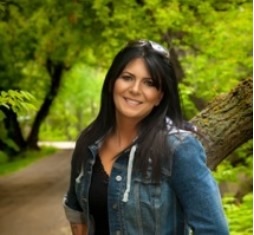 Corus Entertainment has renewed Mom's a Medium for its CMT channel, and has added three other new original reality series to its 2015 original programming slate.
Mom's a Medium, which follows the life of spiritual medium and rural Alberta rancher Carmel Baird, was renewed for a 10 x 30-minute second season set to bow on CMT in spring 2015.
CMT also greenlit the reality competition series Ice Road Racers (12 x 60-minute). The driving competition series will premiere in spring 2015.
The real estate series Yukon For Sale, which follows homebuyers looking to purchase property in the Yukon, was also picked up by CMT for 13 half-hour episodes. The series will premiere in spring 2015.
Almost Genius will also head to CMT and is currently slated to air in fall 2015. Almost Genius is a viral video sketch comedy series, where comedians are inserted into viral videos via digital production techniques. The first season of the show will include 20 half-hour long episodes.
Earlier this year, Vibika Bianci, former VP, original programming of women's and family TV at Corus Entertainment, said CMT was looking to shift its programming towards more high-stake, dramatic and high-energy shows than the channel had previously commissioned. The shift followed research the company had done to better reach CMT's target audience of adults 25 to 54. The channel is looking to focus on suburban woman, in contrast to the W Network's focus on urban populations.
In development:
In addition to that upcoming slate of programming, Corus Entertainment has announced its unscripted development slate for 2014-15, including an hour-long food competition series.
The new series are under development for Corus' women and family networks, including W Network, CMT, OWN, CosmoTV and ABC Spark.
The shows in development include Restaurant Revolution, which will see chefs and sous chefs face off in a cook-off involving a three-course meal. Diners will then decide the winner by paying however much they believe the meal is worth.
Other unscripted shows on Corus' development slate include Mad House, an hour-long show in which 10 couples will compete in a home reno contest where the winner will get their mortgage paid off. The show has three home-based reality series under development with Corus: the half-hour Born in a Barn, and the hour-long A Penthouse View and More House for Your Buck.
The shows currently on the development slate are primarily targeted towards W Network and CMT, says John MacDonald, VP, television, head of Corus women and family, Corus Entertainment. "Each of these shows fits with our overall programming strategy for W Network and CMT Canada. They focus on topics like property and food competition, subjects in which W and CMT audiences have already demonstrated strong interest," he says.
Corus also announced production is underway on Mississippi Snake Grabbers, which is currently slated for a spring 2015 premiere on CMT. The series follows a group of tour guides that take tourists on snake hunting expeditions in the southern U.S.
From Playback Daily with files from Val Maloney