Pick your Platform: Ryan Van Dongen on the power of Google
From creating VR with cardboard to building a smarter home, UM's director of connection planning and innovation, on the company's latest moves.
What is the most innovative media platform in market today? In an ongoing series, MiC is asking thought leaders from the industry to identify the platforms they think are pushing the envelope the furthest. Today, Ryan Van Dongen, director of connection planning and innovation at UM, chooses Google.
If I were asked to play a word association game and you said the word "innovative," I would reply "Google."
Constantly testing, learning and evolving, Google is on the bleeding edge of creating solutions for consumers and communication opportunities for marketers. With the lion's share of the Canadian search market and almost half of Canadian smartphones running its Android operating system, it's in a better position than anyone to deliver consumers experiences that transcend devices. In fact, it has been doing this for several years.
The Google Now service, launched in 2012, draws on search history, data stored on devices connected to Google and location data from users' mobile phones to understand behaviour and proactively deliver information before users even seek it.
Until very recently, this simply presented an opportunity for brands to complement its CRM efforts, with reminders for dinner reservations or notifications of flight changes. Six months ago, Google added a new shopping feature that alerts users of nearby stores carrying products that they have recently researched via Google, delivering a user experience that crosses from desktop to mobile to brick and mortar retail. Although this online-to-offline link has yet to be perfected, Google has come closer than anyone else.
Additionally, since it acquired Nestat the beginning of this year, it has developed an open API allowing it and others to integrate Google platforms with the smart home company, which will continue to foster innovation. As Google and Nest continue to develop products and services that make up the smart home and "internet of things," I suspect there will be a significant change in how we communicate with consumers given the wealth of data Google will be able to glean from consumers' daily lives.
Another innovative aspect of the Google experience is Google Wallet. While it announced earlier in November that it would be retiring Google Wallet payments for digital goods, it's keeping  an eye on the prize, focusing efforts on allowing consumers to use smartphones to purchase goods and services via NFC at physical retail locations. While there is fierce competition in this space from other players like Apple and PayPal, with Google's smartphone penetration and data, it's poised to maintain consumer and even brand experiences from the home all the way to the checkout.
Google has also made a foray into the VR space. I know there has been a lot of discussion around Facebook's acquisition of Oculus Rift being an "investment in the future of the internet," but I haven't heard as much talk around Google's recent move to invest in augmented reality startup Magic Leap or the availability of Google Cardboard (pictured below) - a nifty little mash-up between a piece of cardboard and your Android phone that creates a VR device for free. Cardboard was presented back in June at Google's I/O conference along with an experimental toolkit and a challenge for developers to create immersive virtual experiences.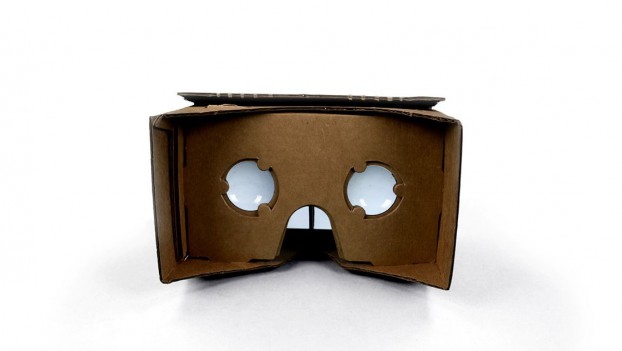 Anyone can download instructions on how to build the cardboard device for their Android phone and the app is available for download from Google Play for free. Pre-loaded with VR experiences built using existing Google platforms like Google Earth and Google Maps, it's a fun and accessible little gadget that inspires endless opportunities for the future.
Google just turned cardboard into Virtual Reality – if that doesn't scream innovation, I don't know what does.
Google is no longer just a search platform that serves users ads; it has evolved into an integral part of the web, layering its products into the apps, services and devices we use daily in our lives, and the work it's doing continues to inspire and excite me about the future.