Montreal's subway system is going online
A partnership between Bell, Rogers, Telus and Videotron is bringing a wireless network to the transit service, starting with the downtown area.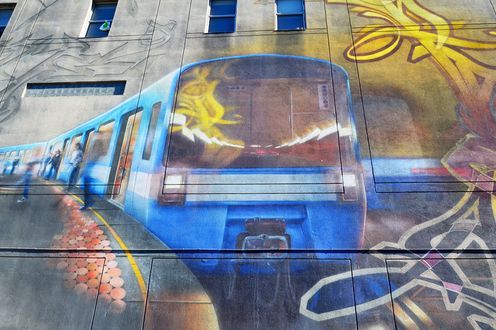 Montréal metro users riding the downtown green line between Guy-Concordia and Saint-Laurent stations are now able to use their connected devices underground, thanks to a partnership between the Société de transport de Montréal and Bell, Rogers, Telus and Videotron.
Partnering companies have made a $50 million investment towards the project, which will take five to seven years to complete in full. The focus over the next two years will be to get the entire green and orange lines online, between Beaudry and Guy-Concordia on the green line and between Mont-Royal and Namur on the orange line, according to a release.
The most popular station on the Montréal metro, Berri-UQAM, which has over 125,000 commuters per day, will be online with the wireless network by the end of 2014. On average Montréal commuters spend about 30 minutes getting to work each day, according to Sylvain Roy, president, Rogers Quebec.
To use the network, which will be available in 3G, 4G and 4G LTE, transit-goers need to be a customer of one of the partnering companies.
Toronto's TTC became partially mobile-enabled at the end of 2013, with St. George and Yonge-Bloor stations getting Wi-Fi thanks to an ad-supported partnership between Performance Content Group, Starcom MediaVest Group and AOL Canada called TConnect.
Image courtesy of Shutterstock