Ford Lincoln buys the top: Media Monitors
The car co landed at number one in Toronto and Montreal for the week of Nov. 24 to 30.
Ford Lincoln jumped from #32 to top spot in Toronto for the week of Nov. 24 to 30. The car co was followed by Canadian Tire, which dropped one to land at #2 for the week.
Also dropping one spot was the Honda Dealer Association, moving from #2 to #3. GM moved from #41 to #4 and Swiss Chalet dropped from #4 to #5, rounding out the top of the list for the week in the city.
Ford Lincoln was also on top for the week in Montreal, moving up from #5. Entering the list at #2 was H&M, followed by Canadian Tire at #3.
Making a big jump from #31 to #4 was HBO Canada, followed by Hudson's Bay, which dropped from #1 to #5.
Toronto:
By brand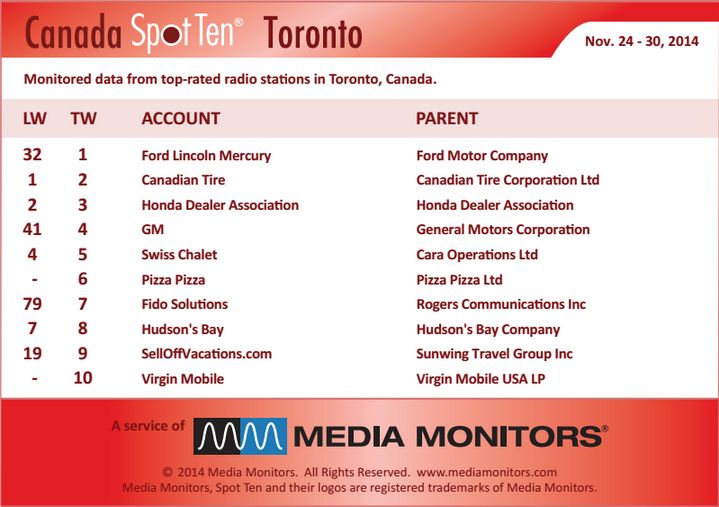 By category
Montreal:
By brand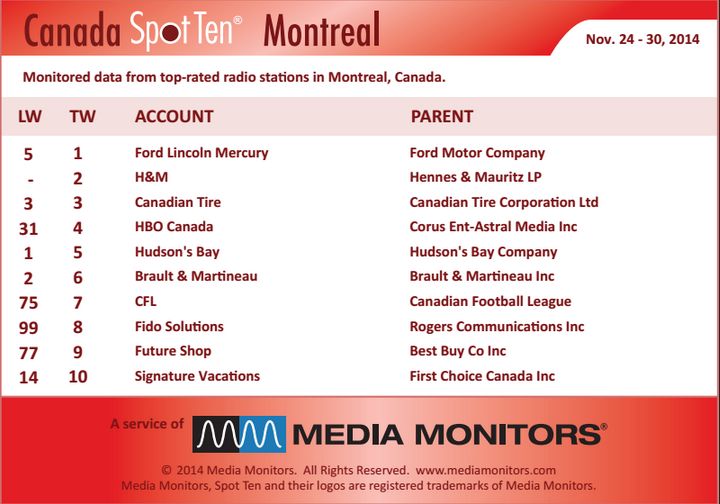 By category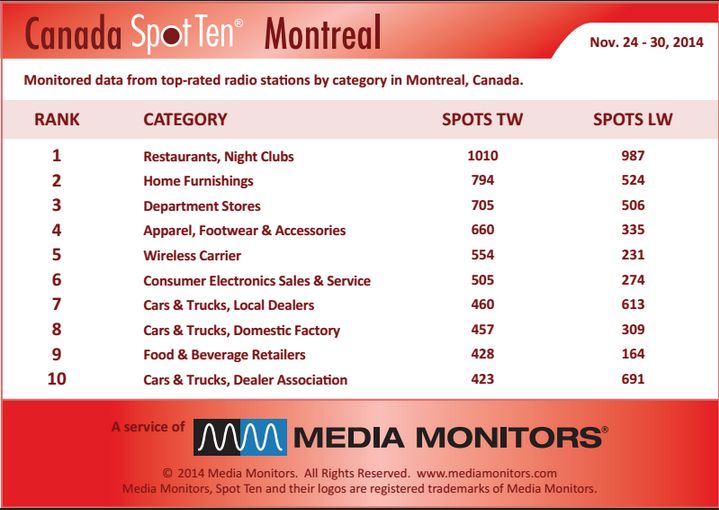 Radio image courtesy of Shutterstock