Blue Ant Media's banner year
Following its U.S. expansion and the purchase of an MCN, the multi-platform company is MiC sister publication Playback's Media Company of the Year.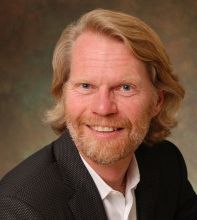 Each year MiC's sister publication Playback chooses the channel, people and company that had a landmark year. This year, Blue Ant Media was chosen as its Media Player of the Year. Read on for details on how it changed its future path with a set of deals made over the past 12 months.
This story originally appeared in the Winter 2014 issue of Playback magazine
In 2014 Blue Ant Media forged key online partnerships that brought it eyeballs most broadcasters can only dream about. And Canada can't contain the multi-platform upstart's plans. This year it established a virtual and physical presence in the U.S. in a bid to land big-time internet talent and bolster ad and sponsorship dollars. And it hasn't forgotten about TV, investing in a foreign broadcaster and embracing cutting-edge content it hopes will further open the global market.
In the Canadian specialty space, the company operates channels Travel + Escape, Bite TV, Cottage Life, Aux, Smithsonian Channel, Oasis, radX and HIFI. Subscriber numbers are relatively modest, topped by Category As Travel + Escape (4.6 million) and Cottage Life (2.6 million), which have 2+ AMAs of 8,826 and 5,874, respectively. Viewerships of all Blue Ant specialties could be affected by the CRTC's decision on pick-and-pay.
In print, Blue Ant produces Cottage Life magazine and in October partnered with KeyWest Marketing to form Outdoor Media Group, which publishes four outdoor sports mags.
But it's reaching far more eyeballs online after taking a minority stake in Omnia Media, a Los Angeles-based YouTube multi-channel network (MCN) specializing in the gaming, style and music genres. According to YouTube tracker Social Blade, Omnia recorded more than 950 million video views in September alone, which is about three times more than when Blue Ant announced its involvement in April.
Blue Ant can increase its investment to a controlling interest in Omnia, but for now is content as sales rep for Omnia's programs and its preferred production partner. A footprint in the YouTube hub of California doesn't hurt.
"In Canada it's hard to be right in the thick of how streaming video is changing consumer behavior. We now have a front-row seat," says Raja Khanna, Blue Ant's CEO of television and digital, in a joint interview with company CEO Michael MacMillan at their Toronto offices.
The deal gives Blue Ant access to Omnia's online stars, whom Khanna calls "the next crop of great talent," foreseeing bright futures on bigger screens. Omnia's YouTubers include gamer Syndicate (8.2 million subscribers as of November), gamer/baker Ihascupquake (1.8 million) and Romanian pop singer Inna (1.1 million).
Blue Ant has been challenged to grow its ad business as quickly as it would have liked. MacMillan says revenues last fiscal totalled approximately $50 million.The Omnia Media partnership, however, represents a major leap forward. "The fact we now reach tens of millions of people just in North America is what we needed to get the meeting with the big media-buying agencies," Khanna says.
And so, in July Blue Ant opened a New York sales office, where it's working at monetizing the YouTube channels under its purview. (Approximately half the channel's views come from the U.S.) Revenue streams include pre-roll ads, and increasingly, brand integration. Samsung has run customized ads for its Galaxy device using trending content from Blue Ant's MCN, while Budweiser has promoted original content on the Aux Music Network.
Blue Ant is also seeking potential film and TV talent in animation through a $3 million pitch program with online distributor Mondo Media. Twenty-five animated comedy-short pilots have been developed for Mondo's YouTube channel, and web series will be ordered for those that test best, measured by views and comments. The Bite on Mondo initiative will commission 236 webisodes to be compiled into 26 half-hours to air on Teletoon and Bite TV starting in 2016.
MacMillan believes each platform in which Blue Ant is involved is an integral part of an overall brand. Beyond TV and print, Cottage Life incorporates a website, merchandising business and four consumer exhibitions. The 2014 Spring Cottage Life Show was the highest-attended to date thanks to promotion on the channel and appearances by the stars of design show Colin & Justin's Cabin Pressure.
"Some of our advertisers participate on two or three levels with the brand," MacMillan says. To sharpen its brand focus on the consumer side, Blue Ant recently hired marketing exec Laura Pearce away from AOL Canada to take on a new role as VP, brand strategy and fan engagement.
In July, Aux amplified its relationship with the Polaris Music Prize, which honours the best in Canadian recordings. Already onboard as online broadcast partner, Blue Ant has taken over the event's marketing and sponsorship sales. It produced related content in advance of the September gala in its Aux tablet magazine and on YouTube, and streamed the ceremony live.
"We're expanding our events footprint with Polaris and looking to launch more, not only because events are [profitable], but also because we get to meet our fans face-to-face. There's huge value in that across all the different parts of the business," Khanna says.
Blue Ant's broadcast business, meanwhile, is limited within Canada, especially when it depends on promotion from vertically integrated BDUs with their own channels. So it has invested on foreign shores, taking a majority stake in New Zealand free-to-air broadcaster Choice TV, which opens up a new market for its lifestyle and entertainment content.
The company is also betting early adoption of 4K ultra high definition TV content will provide further international inroads. In January it is rebranding its nature channel Oasis to Love Nature and committing to an annual production slate of 200 hours of 4K nature programming under the same banner to go to air next spring.
Blue Ant hopes this content will lead to the launch of linear services in other markets and boost a new international distribution arm headed by Solange Attwood, a former Tricon Films & Television exec. She was joined in August by Gwen Jones McCauley, director international sales.
Growth is the goal at Blue Ant, and it's something MacMillan knows much about, having co-founded Atlantis Communications, steered the merged Alliance Atlantis empire and built up a stable of specialty channels that sold to CanWest for $2.3 billion. But how big can Blue Ant get?
"Much bigger than we are today," MacMillan offers. "And that's not size just for the fun of size. It's size because we think some of our products are suited for an international audience, which is our prime focus for growth. In five years, when we are again the 'media player of the year,' we imagine a company that will make the current Blue Ant look very ant-like."
Photo: Michael MacMillan, CEO, Blue Ant Media