Canadian indie shops will be snapped up in 2015: Edwards
Jamie Edwards, head of MediaCom Canada, reflects on 2014 and predicts how programmatic and the economy will shape the next 12 months.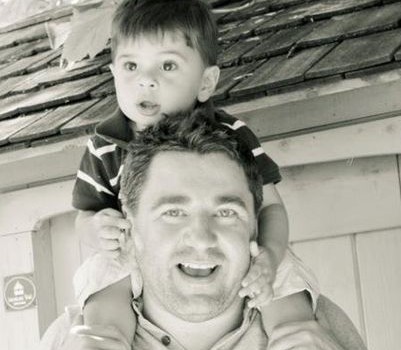 As one year closes and another one begins to rev up, MiC is asking industry leaders to look back on the events that changed their business in 2014, and predict the trends that will shape it in 2015. First up is Jamie Edwards, CEO at MediaCom Canada.
What 2014 event or trend had the biggest impact on your business?
The continued rise of programmatic buying and the increase in use of real and/or near real time data to distribute and optimize content across the entire communications system.
What buzzword should stay in 2014?
Buzzwords should be banned in our industry. We need to talk to our clients about their business, using business language. Buzzwords confuse clients. It's time to really start using the B.S. meter more in meetings and call it out when you smell and see it. Our clients hire us to grow their business, it's therefore beholden on agencies to translate what we do into a language clients understand. The more clarity the better. The more simplicity the better.
How has your team changed the most in the past year?
Following the launch of our [planning system called] 20/20 Connections, we've made changes to the structure of our business to deliver even better product. We're now a content and connections agency built on an approach that allows us to optimize the distribution of our clients' content across the entire communications system. We're fully integrated and focused on identifying and delivering growth opportunities for our clients' businesses. We just so happen to use content and consumer connections to deliver their business objectives.
This evolution required new competencies and skills.  As a result we've hired Kevin Johnson as our new chief client officer, Kevin Kivi as SVP, business director, Kevin Krossing as SVP, strategy and Seif Khemaissia as our new director, business science.  All have deep digital, content and client experience.
What are the top three things those in the Canadian media business need to be paying attention to as we head into 2015?
Programmatic:  It won't be going away and we'll start accelerating to a tipping point, in the near-future, where the majority of buying will be done this way, changing our industry, and the people working in it forever. It's not quite SkyNet in Terminator, but the skills required to succeed in our industry are shifting radically.
Talent and training: Where to find talent and how to train existing talent. There is a huge need for more entrepreneurial, business-minded media professionals who can create value for clients and talk their language. Agencies and agency networks need to invest even more heavily to bridge the skills gap between the old and new media economy. The pace of change we face means many of the traditional media skills learned over the last two decades are becoming or have already become obsolete. We all need to relearn what we do far more frequently. We all need to help our employees do that.
The economy: I think there may be a few surprises in store for the global, US and therefore Canadian economy in 2015.  Scenario planning is a must for clients and agencies. The housing boom can't go on forever and when the merry-go-round stops, consumers will get defensive and stop spending. The knockon effect in our industry will be palpable.
What is your prediction for the trend that will shape the media business in 2015?
I have two. First is the continued rise of programmatic buying and subsequent creation of programmatic auditing. Second, there will be no independent media agencies in Canada by the end of 2015. I believe they will be acquired by larger global networks. I expect an acceleration of M&A activity generally on a global level. This will be a result of a loosening of monetary policy globally due to signs of economic weakness in Europe and a slowing in Asia, primarily. Quantitative easing in Europe, Asia and Japan will drive better bank balance sheets and access to cheap money.