2015 will be the year of collaboration: Stewart
Joint ventures, partnerships, collaborations, whatever you call them, the president of Maxus Canada says they will be ruling the next 12 months.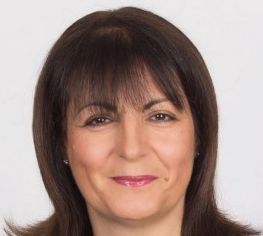 As one year closes and another one begins to rev up, MiC is asking industry leaders to look back on the events that changed their business in 2014 and predict the trends that will shape it in 2015. Next up is Ann Stewart, president of Maxus Canada.
What 2014 event or trend had the biggest impact on your business?
The biggest impact in 2014 for Maxus was the acceleration of technology in media.
As a new player in the market (three years old in January) our greatest asset was being born in the "digital age." Our agency was formed with technology as the leading driver in everything we do.
This year, more than ever, our discussions with clients centred on the future of their business and how technology in media could and should help with their goals. In 2014, the industry has accelerated conversations around data, programmatic and new forms of technology media.  It's an exciting time to be in the media world.
What buzzword should stay in 2014?
Buzzwords keep our industry exciting and the definite winner for 2014 was programmatic,  which leads into the bigger buzz of big data. Within the programmatic ecosystem there were many other buzzwords (trading desks, ad exchanges, networks, DSPs  SSPs and on), and they are now the norm in discussions with marketers. We will start to see this expand into other channels as the concept of delivering the right message at the right time and place for the right cost is the future [of] marketing. The difference is in the speed at which this is happening and the amount of information/data we are gathering are leading to better faster smarter decisions.
How has your team changed the most in the past year?
Between the 50% growth in staff, team structures and disciplines, I'm not sure what has remained constant. This year it's been about changing the conversation with clients about their business needs and not just media needs.
We have built our structure [so that clients are assigned] client business leaders (CBL) that are an extension of their marketing arm, sit with clients in their offices and manage the rhythm of their brands. A different skill set is required.
Back at the office, these CBLs collaborate and champion their clients with all disciplines; strategy, digital, trading and business science. Business science is also an area where the skill set required is different than we have hired before in media. We are looking for people with PHDs and analytical minds.
What are the top three things those in the Canadian media business need to be paying attention to as we head into 2015?
1. The ever-growing trend of brand dollars moving to trade marketing and in-store experiences. As more and more retailers start to adapt new technology and learn more about customers, more dollars will be diverted from brand marketing. It will be our job to ensure that we manage the brand health of our clients' businesses.
2. The importance of building brand content strategies that lead customers to an end-purpose and not just individual tactics on social platforms like Facebook, Twitter, etc. Too often brands develop individual activities on these platforms and never give the customer a true brand experience or action.
3. What do we do with all this data? As clients and agencies start to get more information about customers, it's important for media companies to develop and learn from all the data and integrate them into holistic go-to market strategies.
Data should be used not only for affirmation of what we have done but it can start to predict the future and allow us to test new areas.
What is your prediction for the trend that will shape the media business in 2015?
Joint ventures, partnerships and consolidation in all areas will be the biggest trend in 2015.
Marketers are looking for more ways to reach consumers so they will look to partner and consolidate their business for a more holistic strategy.
Consolidation and collaboration of media vendors will continue as dollars remain flat in 2015.  If not straight buyouts, I see more media vendor companies working together to give a stronger solution for marketers.
On the agency side; there are too many agencies – creative, media, digital, experiential, etc. – all vying for the same marketing dollars, with somewhat overlapping services being offered. This will put pressure on all to provide growth and stay current.